The Mirus Bio Transfection Tools Available from MJSBioLynx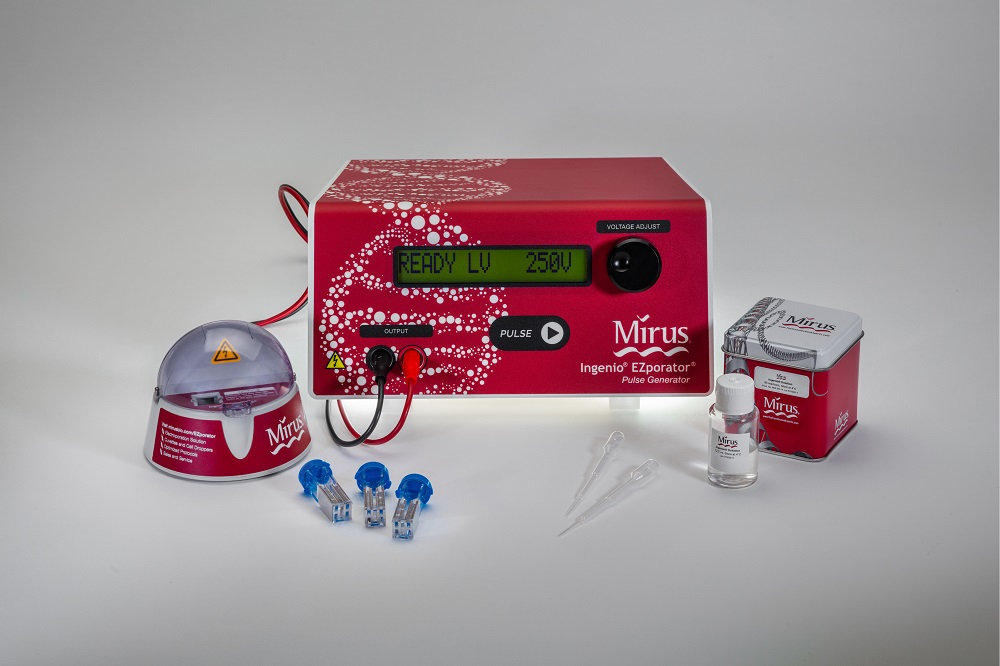 Over the years, Mirus Bio has developed a reputation for delivering some of the most innovative technology available in the life science sector, providing researchers with a range of affordable solutions when it comes to transfection. With a focus on delivering more efficient applications to enhance nucleic acid delivery, they've created some of the leading transfection reagent, virus production/transduction and electroporation products on the market.
MJSBioLynx is proud to be one of Canada's leading providers of Mirus Bio technology, offering a host of different products. Let's look below at some of our most popular Mirus transfection systems.
The TransIT-VirusGEN® SELECT Transfection Reagent
This tool was designed for cell-based therapies where large-scale viral vector manufacturing is a necessity. To develop successful therapeutics, the viral vector manufacturing process must be carefully designed. That's why this tool was created to enable researchers to easily address such needs by providing access to comprehensive quality documentation and titers for AAV and lentivirus production.
For scientists using a variety of virus platforms, the TransIT-VirusGEN® SELECT Transfection Reagent streamlines the process by outfitting them with culture format versatility and efficient virus generation workflows. Each one has also been thoroughly tested and qualified with endotoxin, mycoplasma, identity, and sterility assays.
Other specifications include:
Stability Guarantee: Each tool comes with a stability guarantee, as noted on the product label when properly stored and handled.
Storage Flexibility: Each TransIT-VirusGEN® SELECT Transfection Reagent should be tightly capped and stored between -10 to -30°C. Before using, allow to warm to room temperature and vortex gently.
TransIT®-LT1 Transfection Reagent
This Mirus Bio tool provides researchers and scientists with an efficient tool for plasmid DNA delivery in mammalian cell types including primary cells. As a broad-spectrum reagent tool, it is serum-compatible and low toxicity, eliminating the need for any culture medium change while in use.
The TransIT®-LT1 Transfection Reagent Tool can be used for a variety of applications, including gene and shRNA expression, viral production, and promotor analysis.
Important specifications are as follows:
Storage: Tightly cap and store your TransIT®-LT1 Transfection Reagent Tool at 4°C. Let it warm to room temperature and vortex it gently before each use.
Guarantee: This product is guaranteed up until one year after its purchase if it has been properly stored.
Why Choose MJSBioLynx?
For more than two decades, the team from BioLynx has been distributing life science products and solutions to scientists in Canada. Our specialties include immunology solutions, protein chemistry applications, and products for cell, micro and molecular biology.
Contact us online today for additional information about our products or call 1 (888) 593-5969.