What Makes the Blood of Horseshoe Crabs so Unique?

Unless you're a researcher or biologist, you might not be aware that horseshoe crabs are one of today's most important resources when it comes to the creation and manufacturing of endotoxins. They've also been around for more than 400 million years! That's why the professionals at BioLynx are proud to carry some of today's leading endotoxin products, like those manufactured by the Associates of Cape Cod (ACC).
Before highlighting some of the practical applications for the blood of horseshoe crabs, let's take a look at why they're so special
Why is Horseshoe Crab Blood So Highly Sought?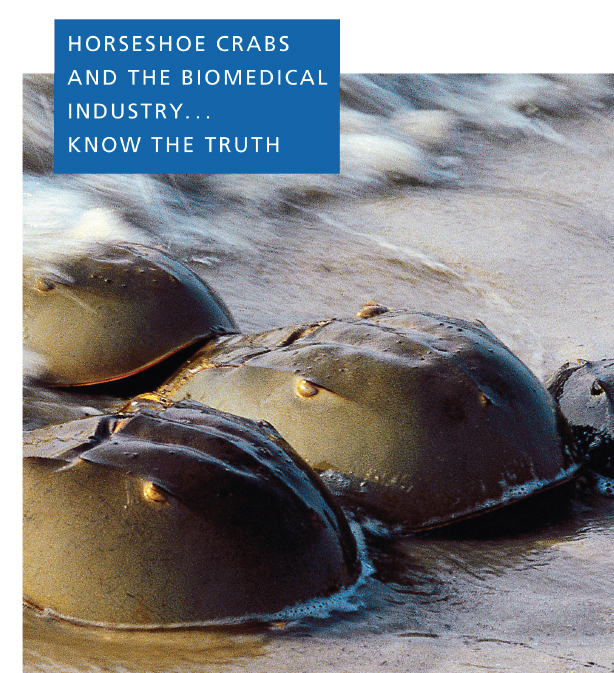 Horseshoe crab blood is not unlike ours, in the sense that it helps to form clots, scabs, and heal wounds in much the same way as humans. Because of this, the blood is used to create bacterial endotoxin tests, like the LAL test, which enables health practitioners to detect contaminating enzymes in the body. There is also a range of modern applications for the blood, and it's used to create endotoxin-free intravenous solutions, heart valves, vaccines, and more.
How Does the Process of Bleeding Crabs Work?
Crabs are bled much in the same way as humans. The process is almost identical to when you go donate blood. The crabs are placed in a sterile laboratory where a part of their shell is disinfected. Technicians then insert a needle into their dorsal area and the blood is extracted. In many cases, this technique causes minimal damage to the crabs.
Where Do the Crabs Bled by ACC Come From?
As their name implies, the majority of the crabs bled by ACC come from the New England area in waters found in Massachusetts, Vineyard Sound, Nantucket Sound, and Buzzards Bay. All the fishermen follow strict guidelines when catching them, as well as restrictions on size and the number of crabs caught.
ACC is one of the leaders in LAL testing and the first FDA-licensed company to manufacture LAL reagents. For more than 45 years, ACC has been a global leader in endotoxin and (1→3)-ß-D-glucans detection products and services, which is why the team from BioLynx is proud to be the exclusive distributor of their products in Canada.
Horseshoe Crab Sustainability Project
ACC has introduced a Horseshoe Crab Sustainability Project that will help ensure a stable supply of horseshoe crabs now and for future generations to come. ACC is working with local regulators, and has received a class 1 type 4 aquaculture permit. Utilizing a patent pending process, ACC collects HSC eggs, fertilizes, grows and strategically releases horseshoe crabs back into their natural environment. This program only utilizes eggs collected from bait crabs that are sacrificed for the eel, conch and whelk fisheries, extending their genetic legacy for generations to come.
Click to learn more about the Horseshoe Crab Sustainability Project
Contact BioLynx today for all your endotoxin needs!
With more than two decades of distribution experience in Canada, BioLynx can help you find the right LAL testing products for your needs. Whether you're an academic or in the pharmaceutical field, BioLynx will have a host of products to help you continue your research.
To learn more, contact us online or call 1 (888) 593-5969.