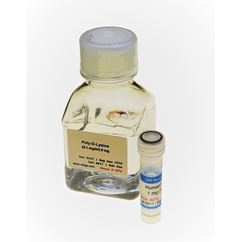 OptiCol™ Human Collagen Type I, Lyophilized
Product Description
OptiCol™ Human Collagen Type I is isolated from human neo-natal fibroblast cells. These cells are cultured in optimal conditions allowing these cells to naturally and efficiently secrete extracellular matrix which is processed and purified to produce human collagen. Manufactured under stringent quality standards with high lot-to-lot consistency. Made up of 97% Type I human collagen and 3% Type III collagen. OptiCol™ Human Collagen Type I exhibits high monomer content (as measured by gel permeation chromatography).
Resources
Product Options
Product Number
Description
Package Size
List Price (CAD)
CGSM11L
OptiCol™ Human Collagen Type I (lyophilized)
15MG

CA$669.00

Add to Cart
List Prices are displayed.
Please register or log-in to the site to view your organization's prices, or please add the products to your cart and click the "Request a Quote" button to receive price and availability information (include quantities for each product and indicate either a one-time purchase or your annual usage.)