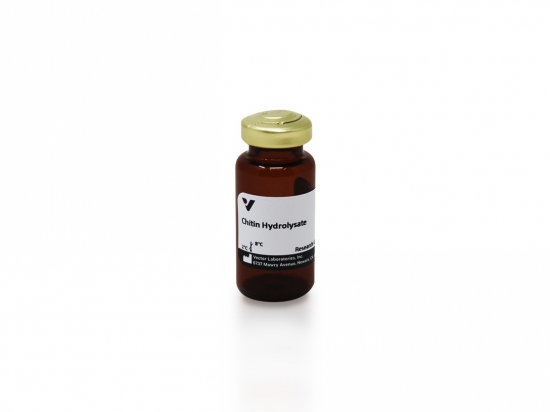 Product Description
Chitin Hydrolysate, 10 ml, is supplied as a highly concentrated solution of N-acetylglucosamine (glcNAc) and glcNAc oligomers in nearly saturated sodium chloride. Chitin Hydrolysate (Cat. No. SP-0090) can be used as an inhibitor of lectin-conjugate binding or for eluting glycoproteins bound to agarose lectins. This mixture is an inhibitor for the following lectins: DSL, GSL II, LEL, STL, and WGA.
Resources
Product Options
Product Number
Description
Package Size
List Price (CAD)
VECTSP0090
Chitin Hydrolysate, 10 ml
10ML

CA$207.90

Add to Cart
List Prices are displayed.
Please register or log-in to the site to view your organization's prices, or please add the products to your cart and click the "Request a Quote" button to receive price and availability information (include quantities for each product and indicate either a one-time purchase or your annual usage.)