MJSBioLynx Inc. is a Canadian supplier of quality life science research products.
NEW Supplier!
We are excited to announce we are now the Canadian Distributor for Cell Guidance Systems!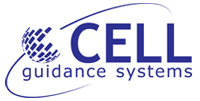 Cell Guidance Systems' reagents and services enable control, manipulation and monitoring of the cell, both in vitro and in vivo. This includes growth factors, exosomes, matrix proteins, cell culture media, cytogenetics analysis and more.
Product information:
Click here to view their recent free webinar on "Co-Isolation of Cytokines and Exosomes: Implications for Immunomodulation Studies".

Click here to order or request a quote.
Contact us for more information.
Nest Biotechnology – Get FREE Golf Balls with Your Order of NEST Products!
Valid until August 31st, 2021!

During the months of July and August, accumulate $400 in purchases of NEST products from MJS BioLynx and receive a package of 12 Taylor Made Golf balls with your shipment!



Click here to view NEST's amazing selection of high quality labware.

See something you like?
Contact us to order or request a quote.
Vector® Laboratories – Get a FREE Package of ImmEdge™ or ImmPrint™ Pens When You Order $1000 or More of Any Vector® Products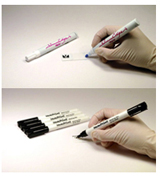 The ImmEdge Pen is a hydrophobic barrier (PAP) pen for immunohistochemistry and in situ hybridization - providing a water-repellent barrier.
The ImmPrint Histology Pen is a solvent-resistant permanent marking pen designed for writing on frosted glass microscope slides, tissue cassettes, and most hard surfaces.
Click here for more information.
Crystal Technology & Industries, Inc. – Mini Water Baths
Crystal's mini Water Baths provide high precision and accurate temperature control. Automatic overheating device is also available to prevent dry burning and overheating.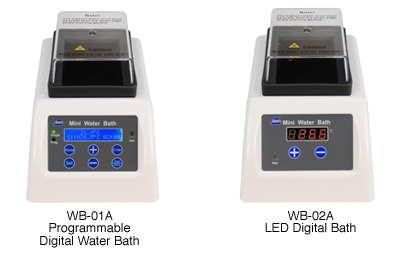 Click here for more information.
Click here to order or request a quote.
e-Lynx Monthly Newsletter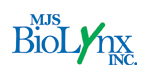 Click here to subscribe to our monthly E-Lynx newsletter. We'll keep you up to date on our promotions, new suppliers, new products, new literature, technical reports and more awesomeness!

If you took a paws from our E-Lynx and would like to re-subscribe, Click here
_______________________________________________________________________________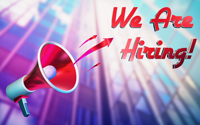 MJS BioLynx is Hiring!
Click here for details!
MicronPlus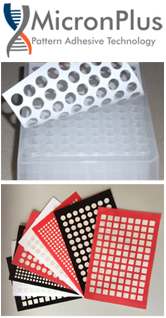 Alternative Sealing Products
for Microplates
MicronPlus sealing products for microplates overcome many drawbacks of commercially available sealing films and mats by providing adhesive-free areas that are not in contact with the well contents. MicronPlus products can be custom designed to fit your application with different well formats, different adhesives and different film materials.

Click here for more information.
Click here to order or request a quote.