Dear Researcher,
We are pleased to present the e-Lynx, a newsletter devoted to keeping our customers up-to-date on new technologies,
our new products, suppliers, activities and promotions.

NEW PRODUCTS
PROMOTIONS
ANNOUNCEMENTS
NEW LITERATURE
TECHNICAL REPORTS
MJSBioLynx WELL BEING
---
NEW PRODUCTS
Mirus Bio – TransIT-VirusGEN® SELECT Transfection Reagent
Large Scale Virus Production for Preclinical and Early Phase Clinical Trials

With performance that exceeds PEI and PEIpro® reagents, TransIT-VirusGEN® SELECT offers
a simplified, cost-effective workflow, making it the superior choice for large-scale virus production.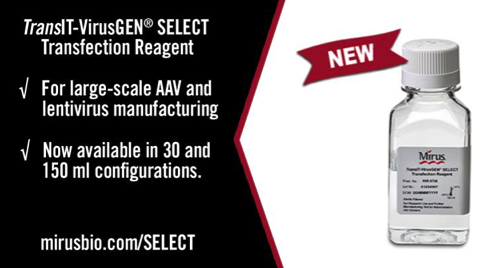 Click here for more information.
Click here to request a free sample.
Click here to order or request a quote.
---
EpiCypher – New Acidic Patch Mutant Nucleosomes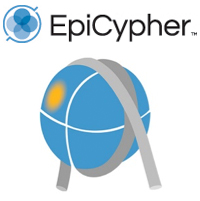 EpiCypher launches the first commercially available Acidic Patch Mutant Nucleosomes in the epigenetics market! EpiCypher Acidic Patch Mutant Nucs have defined mutations in the acidic patch, and are useful substrates for biochemical studies, drug development, and more.
Ideal Substrates for Functional Studies

Three unique Acidic Patch Mutant Nucs available

Useful for drug / inhibitor development and HTS
Click here to learn more about the function of the acidic patch and relevance in disease.
Click here to order or request a quote.
---
Simport Scientific – CryoSette™ Frozen Tissue Storage Container

The Simport CryoSette™ is designed for frozen tissue collection, transport, and storage. It can also be used for storing a multitude of other specimens in all laboratories.
Offers sample specimen storage in upright chest freezers and vapor-phase Dewar flasks at -196°C

2D Barcoding available for efficient sample tracking

Maintains the integrity of tissue samples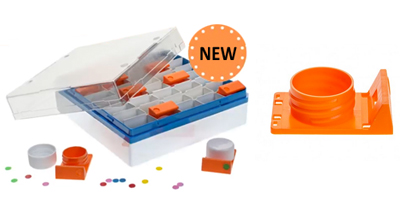 Click here for more information.
Click here to order or request a quote.
---
PROMOTIONS
It's Back! FREE Hydrophobic Barrier/Histology Pens Promotion!

Get a FREE package of ImmEdge™ Hydrophobic Barrier Pens or ImmPrint™ Histology Pens when you order $1000 or more of any Vector® Laboratories Products!

Valid until August 31st, 2021.
Promo Code VECTPEN21.
Please specify free pen selection at time of order.
Customer must order $1000 of Vector products, before taxes, on a single order.

Click here to order or request a quote.
Contact our Technical Team for further details.
---
USA Scientific – ErgoOne® Single Channel Pipettor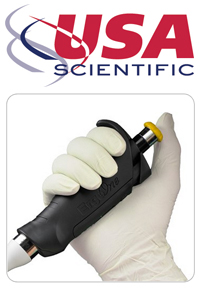 Special Pricing until June 30th, 2021!
From now until June 30th, 2021, get a special price when you order an ErgoOne® single channel pipette of any volume! ErgoOne® pipettes combine the latest ergonomic principles and excellent accuracy and precision to provide optimum performance. Tip seating requires only a gentle push for complete sealing.
Click here to order or request a quote.
---
ANNOUNCEMENTS
Associates of Cape Cod, Inc. – New Recombinant Reagent, Same Method!

PyroSmart NextGen™ is the new recombinant reagent for Bacterial Endotoxin Testing (BET) utilizing the same LAL cascade as traditional LAL reagents, while eliminating the potential for 1,3-ß-D-glucans cross reactivity.





Click here to watch the video.
Click here for more information.
Click here to order or request a quote.
---
WEBINAR: Key Considerations for Maximizing LV and AAV Production in Transient Transfection Workflows

In this webinar, learn everything about the optimization strategies for generating higher Recombinant adeno-associated virus (AAV) and lentivirus (LV) titers in both adherent and suspension HEK 293 cells.
Date: Wednesday, June 9th, 2021
Time: 11:00am EST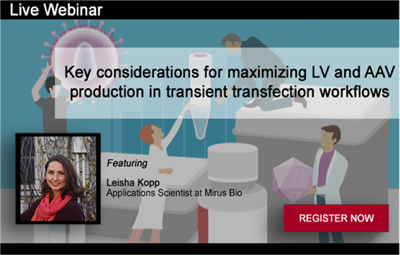 Click here to register.
---
We're Hiring! Inside Technical Sales Representative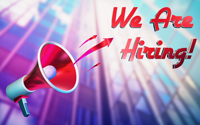 Click here to view the details!
---
NEW LITERATURE
MJS BioLynx Brochure – Summer 2021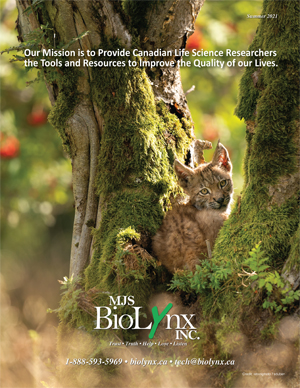 Click here to download the brochure.
---
Vector® Laboratories – Bioconjugation Resource Guide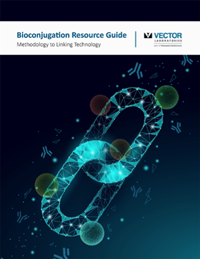 Bioconjugation provides a way to create biomolecule conjugates, with the linking of two molecules to form a single hybrid. This guide provides an overview of bioconjugation, applications and uses, as well as tools for successful bioconjugation.
Click here to download the guide.
---
MicronPlus – Sealing Films and Mats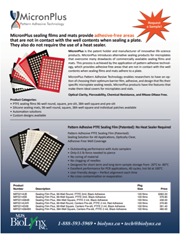 MicronPlus introduces alternative sealing products for microplates which provides adhesive-free areas that are not in contact with the well contents when sealing films and mats adhere to a plate.
Click here to download the PDF.
---
TECHNICAL REPORTS
The Top 5 Critical Questions in 3D Cell Culture

When adapting cell culture conditions from standard classical flat cultures to 3D, there are a couple of considerations to observe, here are the top 5.
Click here to view the report.
---
MJSBioLynx Wellbeing
A Love Letter to You