"The most beautiful moment of my life in nature!" – Jean-Simon Bégin
Painter and professional, multiple-award winning photographer located in Quebec City, Quebec, Canada


Click here to watch the video.

Website: www.jeansimonbegin.com | Facebook: www.facebook/jeansimonbeginphotography
---
Dear Researcher,
We are pleased to present the e-Lynx, a newsletter devoted to keeping our customers up-to-date on new technologies,
our new products, suppliers, activities and promotions.

MJSBioLynx – Our 25th December!
MJSBioLynx Well Being
NEW PRODUCTS
FEATURED PRODUCTS
ANNOUNCEMENTS
PROMOTIONS
NEW LITERATURE
TECHNICAL REPORT
---
MJSBioLynx – Our 25th December!
Lynx Sock of the Month!
This month in celebration of our 25th December, our sock of the month is:
"Santa Luchs" by Mojoso
If you would like to enter our draw for your chance to win 1 of 10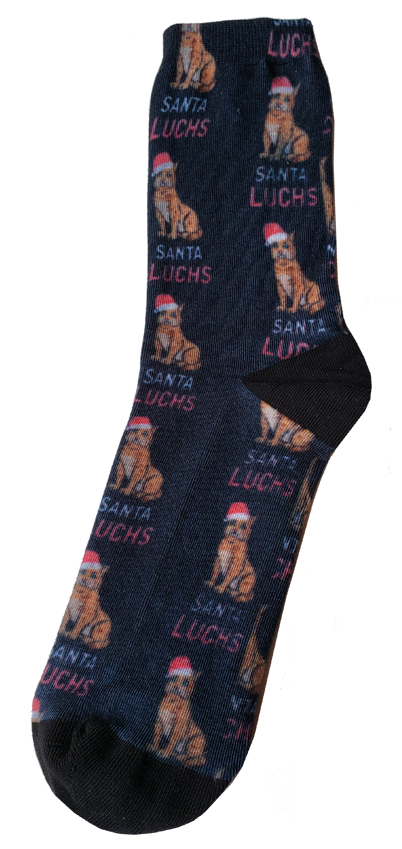 available pairs simply submit your answer to this month's question:
What is your favourite Holiday Tradition?

Please email your answer with your mailing address to tech@biolynx.ca for your chance to win.
---
MJSBioLynx Well Being
Is There a Santa Claus?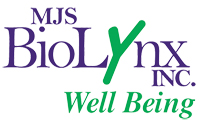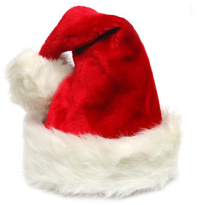 A young girl named Virginia sent this question to the editors of The Sun in 1897, and the newspaper published a beautiful response...
Yes, Virginia ...
Click here to read the full article.
---
NEW PRODUCTS
Cell Guidance Systems
LipoQ™ – Simple, Rapid Detection of Lipids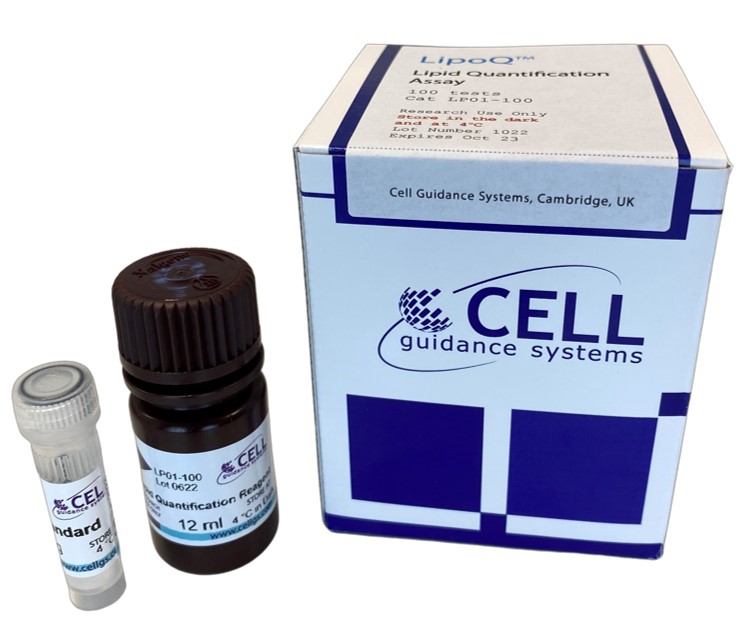 Cell Guidance Systems have developed LipoQ™ which enables simple, rapid detection of lipids in a variety of formats.
Based on the sulfo-phospo-vanillin method, LipoQ™ measures the lipid content of a wide variety of sample formats. Unsaturated fatty acids within a sample will react with phospho-vanillin to form a pink colored solution. The intensity of the pink colour formed is determined by the total lipid concentration within the sample, enabling a reliable colorimetric assay that can be read using a plate reader.
Each kit provides sufficient reagents to perform 100 tests, including standards.
Click here to order or request a quote.
Click here to read the related blog.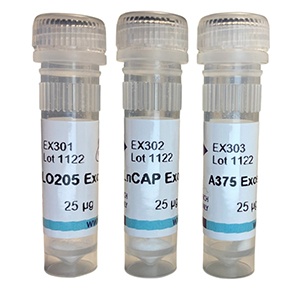 Cell Guidance Systems is now offering a range of high-quality and well-characterized freeze-dried exosome samples from human cancer cell lines for research applications. The freeze dried exosomes are isolated using Exo-spin™ kits following a combination of precipitation and size exclusion chromatography (SEC).
Each batch of freeze-dried exosomes is quality tested and guaranteed to be of the highest standard.
Click here to order or request a quote.
Click here to read the related blog.

---
FEATURED PRODUCTS
GlycoSelect – Highly Recombinant Prokaryotic Lectins

Highly Specific Recombinant Prokaryotic Lectins from GlycoSeLect has developed a range of RPL products exhibiting specificity and high affinity for a range of glycan epitopes displaying terminal galactose and mannose (including high mannose structures).
All RPL products display a poly-histidine tag enabling simple detection using standard
conjugated anti-his detection antibodies negating a requirement for in vitro labeling (e.g. biotinylation).
Products are available in a range of pack sizes and can be supplied in large quantities (grams) if required.
RPL-

⍺

Gal

RPL-Gal4

RPL-Sia2

RPL-Gal1

RPL-

⍺

Man

RPL-Sia3

RPL-Gal2

RPL-Man2

RPL-Fuc1

RPL-Gal3

RPL-Sia1

Click here to order or request a quote.
Click here for more information, or contact our Technical Team for further details.
---
ANNOUNCEMENTS
MJSBioLynx – Here is our Breathe & Learn Recording: ChIP vs. CUT&RUN

A Discussion with Andrea Johnstone, Ph.D., Senior Director of Product Development at EpiCypher.
Ultra-sensitive epigenomics: Moving beyond ChIP-seq to CUT&RUN and CUT&Tag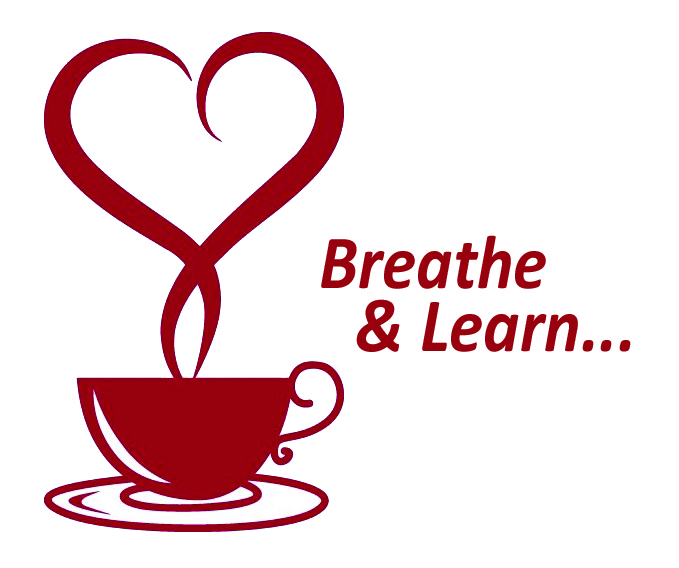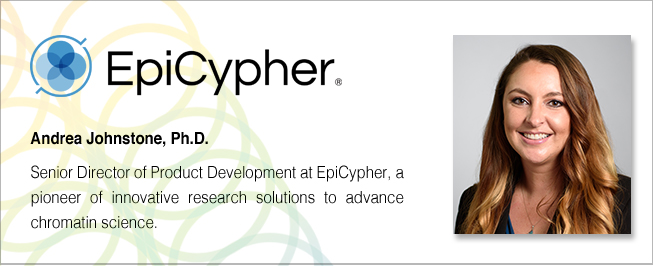 ---
Lynx Pod – In Case You Missed It ... We Have Launched Our First Podcast!

A podcast designed to celebrate our Canadian Life Scientists and give a voice to their fabulous research, as well as an outlet to express their "What If...".
Our 1st podcast features:
Master's Student Tyler Gurberg from the Montreal Neurological Institute
Proteins Involved in the Pathogenesis of ALS
Click here to listen our Lynx Pod.
Click here to download the transcript.
---
Hamilton Storage – LabElite Webinar: Increase Productivity in Your Lab!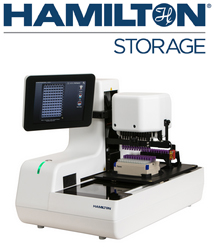 Join Hamilton Storage as they explore how integrating automated capping and decapping solutions can optimize laboratory workflows. Experience the speed and versatility that automation provides first hand as they host a live, interactive demonstration of their own LabElite line of benchtop solutions.
Target audience: Laboratory technicians and managers who are not familiar with automated sample processing solutions.
Duration: 45 minutes
December 15th
11:00 AM (EST)

Please note: Registration requires company/organization issued email address.
Personal email addresses such as gmail, hotmail, aol, etc. will not be accepted.
You must register at least 2 hours before the start of the webinar to ensure your registration is accepted.
---
Partnering to Improve Prostate Cancer Detection –
GlycoNet Start-up GlyCa Biosciences Inc. and
Huron Innovation Inc. Launch Clinical Trial of New Blood Test

This partnership will launch the clinical trial of a new blood test to perfect early detection and diagnosis of clinically significant prostate cancer.
Click here to read the media release.
---
PROMOTIONS
MJS BioLynx – Christmas Promotion!

Click here for information.
Contact our Technical Team for further details.
---
FuGENE – FuGENE® 4K Transfection Reagent - See The Unseen!


Click here to order or request a quote.
Click here for more information.
Contact our Technical Team for further details, or to request a sample.
---
EpiCypher – New CUT&RUN Bundle Kit Promotion!

Click here to order or request a quote.
Contact our Technical Team for further details.
---
Micronic – Rack and Tube Reader Deals!

Click here to order or request a quote.
Contact our Technical Team for more information.
---
NEW LITERATURE
Manchester BIOGEL Information Brochure
Find the PeptiGel that's right for you!
---
Chromatographic Specialties Inc. – 2022 Instrumentation Brochure
Our sister company has released a new Instrumentation Brochure! Check out all we have to offer to support your research in:
• HPLC • GC • GC and HPLC Detectors and Software
• Autosamplers • Sample Preparation • ...and more!
---
TECHNICAL REPORT
TubeWriter – Whitepaper: Simple and Flexible Automation for Biotech Companies

From all of us at MJSBioLynx...
We Wish You a Very Happy Holiday Season!