Happy Holidays
---

Dear Researcher,
We are pleased to present the e-Lynx, a newsletter devoted to keeping our customers up-to-date on new technologies,
our new products, suppliers, activities and promotions.

MJSBioLynx Well Being
NEW SUPPLIER
NEW PRODUCTS
FEATURED PRODUCTS
ANNOUNCEMENTS
PROMOTIONS
TECHNICAL REPORTS
---
MJSBioLynx Well Being
Keeping the Holidays "Happy"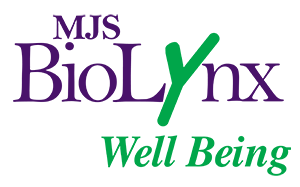 Regardless of religion, belief systems, or where in this wonderful world you call home, December can be magical. The reasons this Holiday Season brings people together are many. Celebrations and traditions are opportunities to share loving kindness, to express joy and laughter, and to re-connect. Staying present in the true meaning of the Holiday Season will open our eyes to the real gifts of peace, harmony, laughter, love, joy, compassion, caring, sharing, and gratitude.
As always, for those who love the Magic of Santa Clause, we have included "Is There a Santa Claus?"
reprinted from the September 21, 1897, number of The New York Sun.
And for those who may have difficulty finding the "Happy" in the Holiday Season we would like to share with you this resource from the Canadian Society of Medical Laboratory Science. What could be a better Holiday gift to yourself than the gift of Health and Happiness.
---
NEW SUPPLIER
BioEcho Life Sciences – The Nucleic Acid Experts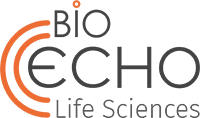 We are pleased to announce that we have added BioEcho, The Nucleic Acid Experts, to our Life Science portfolio.
BioEcho is a specialized solution provider for the extraction and analysis of nucleic acids using spin column technology. They create disruptive technologies, products, and workflows that make downstream processing of nucleic acids easier and faster, significantly increasing throughput, and delivering reliable results. Their patented EchoLUTION™ technology enables fast DNA and RNA extraction in just one single step - reducing the plastic consumption by up to 70%.
BioEcho was founded in 2016 by leading industry experts. The headquarter in Cologne, Germany, is certified according to ISO 9001 and ISO 13485. In 2023, BioEcho reached the highest level of the My Green Lab certification program known as the gold standard in laboratory sustainability.
"We believe that even the most routine molecular biology protocols can be improved."
Experts in molecular biology

EchoLUTION™, the fastest nucleic acid extraction technology

Passionate about sustainability

---
NEW PRODUCTS
EpiCypher – CUTANA™ Nuclei Extraction Buffer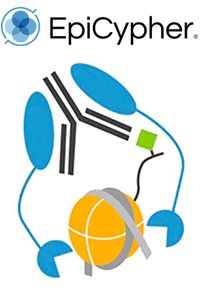 CUTANA™ Nuclei Extraction Buffer is the essential reagent for harvesting nuclei from cultured cells and tissues for use in CUT&RUN and CUT&Tag assays. This buffer is compatible with eukaryotic cells and tissues.
Utilize this buffer in EpiCypher's CUTANA™ Nuclei Extraction Protocol for CUT&RUN and CUT&Tag to obtain the highest quality nuclei for your genomic mapping assay.

Check out some examples of various cells and tissue types that have undergone successful nuclei isolation using this buffer.

---
NEST® Biotechnology – T150 U-Shaped Canted Neck Cell Culture Flask
A brand new specification, T150 U-shaped Canted Neck Cell Culture Flask, is added to the collection!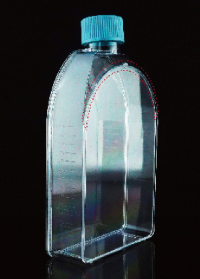 NEST® ... Building a worldwide reputation for high end consumables
Established in 2009, NEST Biotechnology is dedicated to the research, development, and manufacturing of high-quality life sciences products. NEST strives to offer high-end consumables without lubricants, plasticizers or bacteriostatic agents, reducing the impact of chemical precipitates on the samples.

Browse the full catalogue below!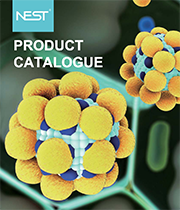 • Cytology
• Bioprocessing Solutions
• Liquid Handling
• Biological Testing
• Medical Consumables
• Pharmaceutical Packaging


---
FEATURED PRODUCTS
USA Scientific – TipOne®: Pipette Tip Starter Systems, Filter Tip Refill Starter Systems, and Pipette Tips
Eco-design: refill, reuse, and recycle

Long-life racks with ergonomic features

Every tip wafer laser-marked for easy identification

All refills nest for easy storage and space savings

Pure: no clarifiers or processing additives








TipOne® Pipette Tip Starter Systems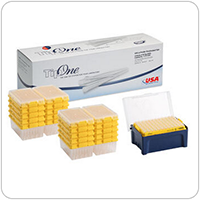 Starter systems are a convenient way to get started with TipOne®.
Each TipOne® starter system includes 10 racks with tips and 20 refill wafers (2880 tips).
TipOne® Filter Tip Refill Starter Systems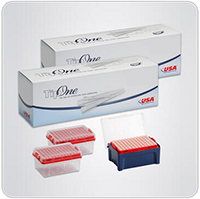 Filter tip starter systems are a convenient way to get started with TipOne® filter tip refills. Each TipOne® filter tip refill starter system includes 10 racks with tips and 10 refill cassettes (1920 tips). All tips are certified free of detectable RNase, DNase, DNA and pyrogens.
TipOne® Pipette Tips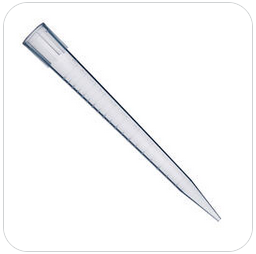 TipOne® is the original easy-to-load, refillable tip system that saves space and reduces waste. They are reusable, easy to refill, and will last through repeated autoclaving cycles. Refills are sealed in plastic; USA Scientific doesn't use cardboard, paper, or other uncharacterized materials as tip containers.
---
ANNOUNCEMENTS
MJS BioLynx – Go Green: See Our Environmentally Friendly Lab Solutions!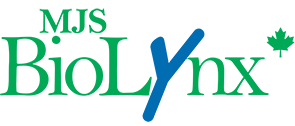 At MJS BioLynx, we are proud to represent many suppliers that are doing their part in reducing lab waste, without compromising quality. We offer a variety of products that may help you achieve your sustainability goals in your lab.
Labware and Equipment

Cell Biology

Molecular Biology

Microbiology and Endotoxin Testing

---
MJS BioLynx – Breathe & Learn: ProtonDX SmartLid™ DNA/RNA Extraction Kit Demonstration (Recording)

In case you missed it!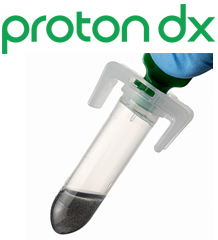 Enjoy the recording of our demonstration with Matthew Cuvato from ProtonDx. In this session, we presented the ProtonDx SmartLid™. The SmartLid™ Viral DNA/RNA Extraction Kit has been designed for the rapid extraction of viral DNA and RNA from a variety of sample storage media and cell-free (or nearly cell-free) liquid samples.
---
Vector Laboratories Has Acquired Click Chemistry Tools!

We are now able to offer Click Chemistry Tools in Canada.

As we get up and running, please visit the link below for more product details.
View Products



About Click Chemistry
Click chemistry refers to a set of chemical reactions used to rapidly, specifically and efficiently join molecular building blocks to form new compounds. These reactions are characterized by their high efficiency, selectivity, and compatibility with a wide range of reaction conditions, making them useful in drug discovery, materials science, bioconjugation, and more. The 2022 Nobel Prize for Chemistry was awarded to chemists furthering the development of this technique. Fluoroprobes provides expertise in fluorescent probes and dyes to reliably manufacture the same compounds as larger companies, but at a fraction of the price, guaranteeing the quality and reproducibility of all its products.
---
PROMOTIONS
MJS BioLynx – Christmas Promotion 2023


---
TECHNICAL REPORTS
Adipose Stromal Cell Spheroids for Cartilage Repair: A Promising Tool for Unveiling the Critical Maturation Point
Published: 12 October 2023
Abstract
Articular cartilage lacks intrinsic regenerative capabilities, and the current treatments fail to regenerate damaged tissue and lead only to temporary pain relief. These limitations have prompted the development of tissue engineering approaches, including 3D culture systems. Thanks to their regenerative properties and capacity to recapitulate embryonic processes, spheroids obtained from mesenchymal stromal cells are increasingly studied as building blocks to obtain functional tissues. The aim of this study was to investigate the capacity of adipose stromal cells to assemble in spheroids and differentiate toward chondrogenic lineage from the perspective of cartilage repair.

---
3D Cellular Architecture Affects MicroRNA and Protein Cargo of Extracellular Vesicles
Adv Sci (Weinh). 2019 Feb 20; 6(4): 1800948.
Published online 2018 Dec 20. doi: 10.1002/advs.201800948
Abstract
The success of malignant tumors is conditioned by the intercellular communication between tumor cells and their microenvironment, with extracellular vesicles (EVs) acting as main mediators. While the value of 3D conditions to study tumor cells is well established, the impact of cellular architecture on EV content and function is not investigated yet. Here, a recently developed 3D cell culture microwell array is adapted for EV production and a comprehensive comparative analysis of biochemical features, RNA and proteomic profiles of EVs secreted by 2D vs 3D cultures of gastric cancer cells, is performed.



From the MJS BioLynx Team