Dear Researcher,
We are pleased to present the e-Lynx, a newsletter devoted to keeping our customers up-to-date on new technologies,
our new products, suppliers, activities and promotions.

MJSBioLynx WELL BEING
NEW PRODUCTS
PROMOTIONS
ANNOUNCEMENTS
TECHNICAL REPORT
---
MJSBioLynx Well Being
Is There a Santa Claus?
A young girl named Virginia sent this question to the editors of The Sun in 1897, and the newspaper published a beautiful response...
Yes, Virginia ...
Editorial of The New York Sun | December 21, 2012
We take pleasure in answering thus prominently the communication below, expressing at the same time our
great gratification that its faithful author is numbered among the friends of The Sun:
Dear Editor —
I am 8 years old. Some of my little friends say there is no Santa Claus.
Papa says, "If you see it in The Sun, it's so." Please tell me the truth, is there a Santa Claus?
Virginia O'Hanlon
115 West Ninety Fifth Street
Virginia, your little friends are wrong. They have been affected by the skepticism of a skeptical age. They do not believe except they see. They think that nothing can be which is not comprehensible by their little minds. All minds, Virginia, whether they be men's or children's, are little. In this great universe of ours, man is a mere insect, an ant, in his intellect as compared with the boundless world about him, as measured by the intelligence capable of grasping the whole of truth and knowledge.
Yes, Virginia, there is a Santa Claus. He exists as certainly as love and generosity and devotion exist, and you know that they abound and give to your life its highest beauty and joy. Alas! how dreary would be the world if there were no Santa Claus! It would be as dreary as if there were no Virginias. There would be no childlike faith then, no poetry, no romance to make tolerable this existence.
We should have no enjoyment, except in sense and sight. The external light with which childhood fills the world would be extinguished.
Not believe in Santa Claus! You might as well not believe in fairies. You might get your papa to hire men to watch in all the chimneys on Christmas Eve to catch Santa Claus, but even if you did not see Santa Claus coming down, what would that prove? Nobody sees Santa Claus, but that is no sign that there is no Santa Claus. The most real things in the world are those that neither children nor men can see. Did you ever see fairies dancing on the lawn? Of course not, but that's no proof that they are not there. Nobody can conceive or imagine all the wonders there are unseen and unseeable in the world.
You tear apart the baby's rattle and see what makes the noise inside, but there is a veil covering the unseen world which not the strongest man, nor even the united strength of all the strongest men that ever lived could tear apart. Only faith, poetry, love, romance, can push aside that curtain and view and picture the supernal beauty and glory beyond. Is it all real? Ah, Virginia, in all this world there is nothing else real and abiding.
No Santa Claus! Thank God! He lives and lives forever. A thousand years from now, Virginia, nay 10 times 10,000 years from now, he will continue to make glad the heart of childhood.
-----------------
"Is There a Santa Claus?" reprinted from the September 21, 1897, number of The New York Sun.
From all of us at MJSBioLynx...
We wish you a very Happy Holiday Season!
---
NEW PRODUCTS
Hamilton Storage – LabElite® DeFroster: Automated Rack Frost Remover
The LabElite DeFroster quickly removes frost that may obscure 2D barcodes on sample racks.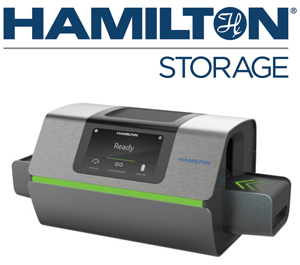 It cleans sample racks using mechanical brushes and defrosting/de-icing solvent.
Features:
Won't warm samples more than 15°C, ensuring sample integrity is maintained

Accepts SBS-format tube racks in 96-, 48-, and 24-format arrays

Compatible with samples stored in temperatures from -20°C to -80°C

Operational using either an electrical outlet or battery power

Offers hands-free operation and a run time of less than 15 seconds
Click here for more information.
Click here to order or request a quote.
---
EpiCypher – SNAP-CUTANA™ K-MetStat Panel for CUT&RUN and CUT&Tag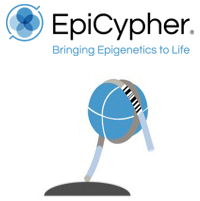 The SNAP-CUTANA™ K-MetStat offers an all-in-one solution to determine antibody specificity for histone posttranslational modifications. The panel contains designer nucleosomes (dNucs) representing 16 different K-methyl PTM states: mono-, di-, and trimethylation at H3K4, H3K9, H3K27, H3K36, & H4K20, as well as unmodified control.
Click here for more information.
Click here to order or request a quote.
---
Crystal Technology & Industries, Inc. – Stackable Mini Rollers
The Mini Roller is used for liquid mixing, cell culture and more. Additional rollers can be added, up to a total of 11. The different spacing of the rollers allows the user to use a variety of different size tubes and bottles.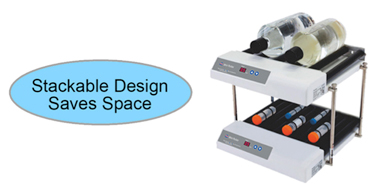 Click here for more information.
Click here to order or request a quote.
---
PROMOTION

---
ANNOUNCEMENT
Meet Tom and Nihal – Our Newest Team Members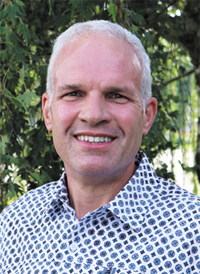 Tom Brown is our new Customer Service Coordinator! Tom brings with him a diverse skill set, accumulated over years of experience in various technical industries - as a site owner, sales advisor, and business owner in the Pest Control industry. Tom is looking forward to hearing from all of you!
You may reach Tom at 1-888-593-5969 X340 or email tomb@biolynx.ca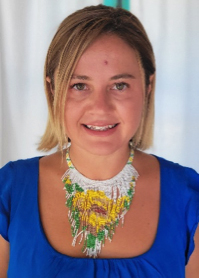 Nihal Birden is our new Inside Technical Sales representative! Nihal has her M.Sc. in Medical Biology from Ege University in Turkey. She has a strong background working in cellular biology, molecular biology, and medical genetics gained through her time in the lab, teaching, and as a consultant. Nihal is excited to meet you all!
You may reach Nihal at 1-888-593-5969 X308 or email nihalb@biolynx.ca
---
TECHNICAL REPORT
Vector Laboratories – How Plant Lectins Can Accelerate Cancer Biomarker Discovery

Lectins recognize glycan chains and mediate their functionality. Their anti-cancer activity has been demonstrated in numerous studies involving leukemia, sarcoma, hepatoma, and breast cancer.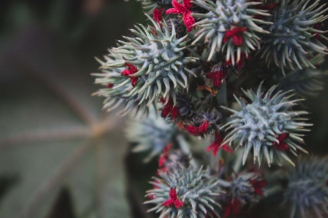 Click here to read the article (vectorlabs.com).