BOX Scientific – Fast, Safe, Reproducible Laboratory Sample Thawing
Ask for your free trial today!

BOX Scientific's ambient air convection based thawing platforms have become the new standard for procedural sample thawing.

From benchtop units to high capacity platforms, you can safely reduce your thawing time by up to 75% without making any compromise.
Thaws samples in 30 minutes or less!

You now can determine the exact wait time for your sample to thaw.

High uniformity, high reproducibility.

Rapidly thaws samples to equilibrium with the working environment.

Maintains a steady gradient throughout the thaw process to help protect your sample integrity.

No external heat or thermostatting (unless heated unit selected for DMSO samples).

No calibration or maintenance required.

Seven Jumbo Fans deliver a continuous 315 CFM ambient air current.

Suitable for benchtop use or plug-and-play automation.

Accommodates up 11 SBS footprint positions, custom configured in portrait or landscape orientation,
or use the benchtop unit for your single plate or tubes.
Click here to view the New Video.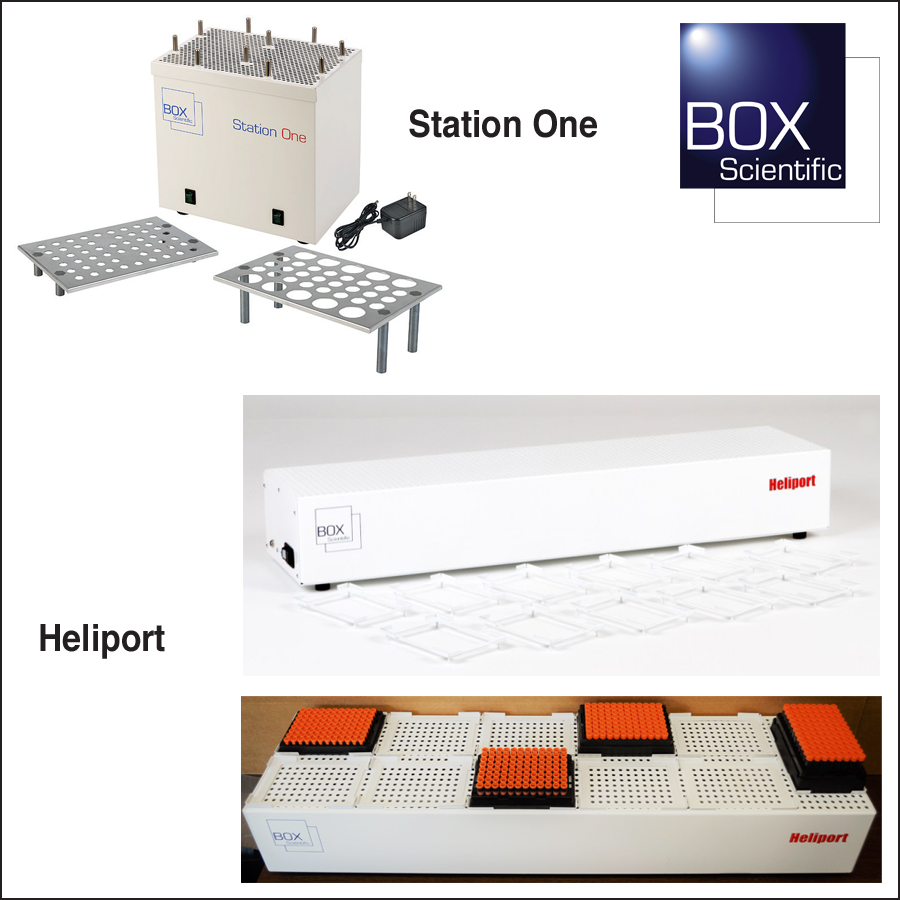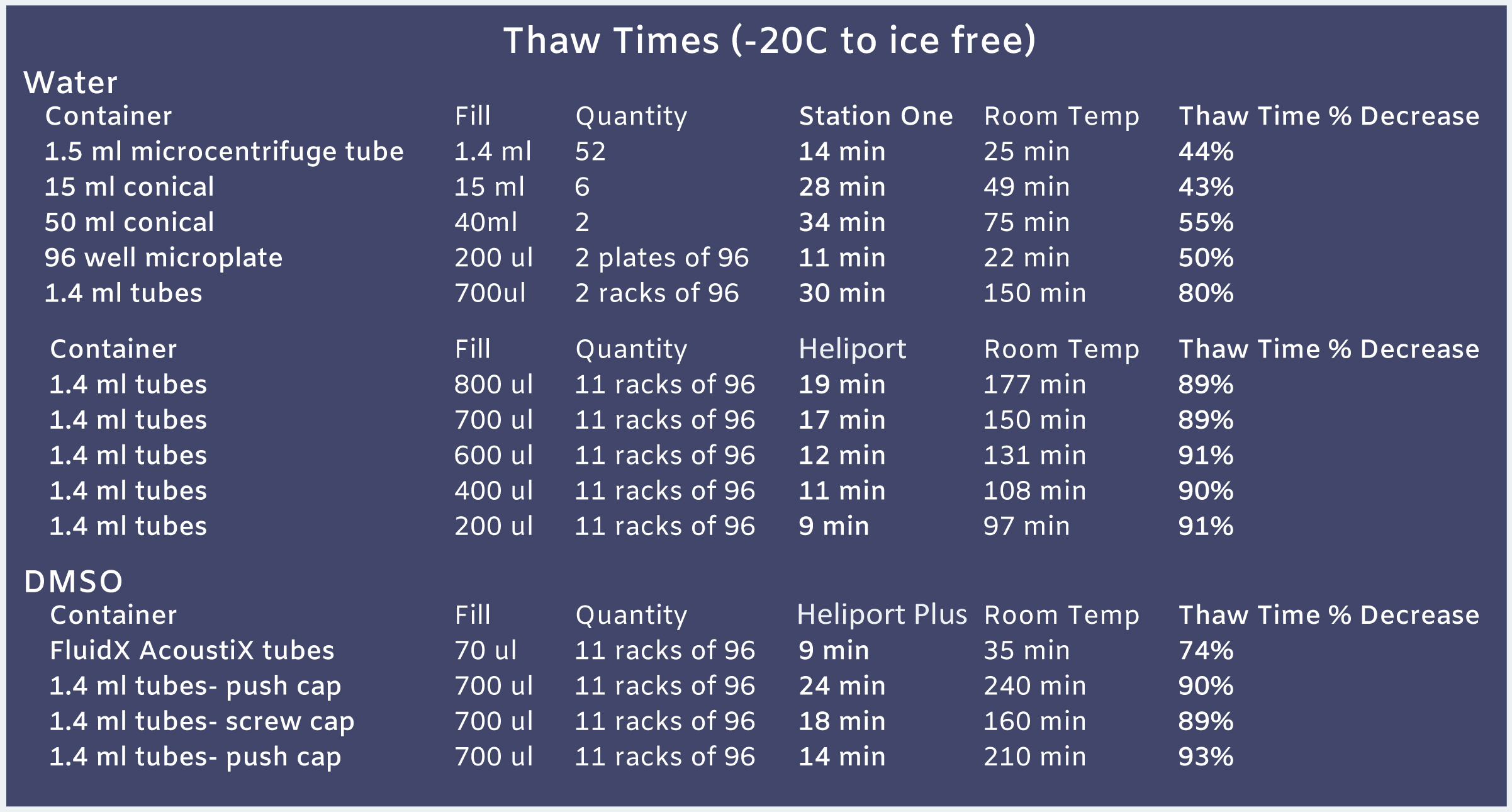 Station One – Benchtop, thawing capacity of: 2 tube racks; 52 microtubes; 24 mid-sized; or 10 large conical tubes
Heliport Rack Thawing Station – Complete thawing of up to 11 tube racks in as little as 15 minutes
Heliport Plus – With heating feature for thawing samples stored in DMSO
Additional Videos:
Station One
Heliport
Heliport (Aqueous Sample Trial)
Heliport Plus

Click here to order or request a quote.
Contact our Technical Team for more details.