E-Lynx Newsletter
November 2018
Dear Researcher,
We are pleased to present the e-Lynx, a newsletter devoted to keeping our customers up-to-date on new technologies, our new products, suppliers, activities and promotions.

Calendar Time!
Promotions
New Products
Announcements
Technical Reports
MJSBioLynx Well Being
---
CALENDAR TIME!

Our 2019 Lynx Calendar is Now Available!

Our lynx calendar is back for 2019! We've hunted out some of the cutest feline images to grace the walls of your lab for another year.

Contact us to request your copy.
---
PROMOTIONS
Micronic - Hybrid Tube Small Packs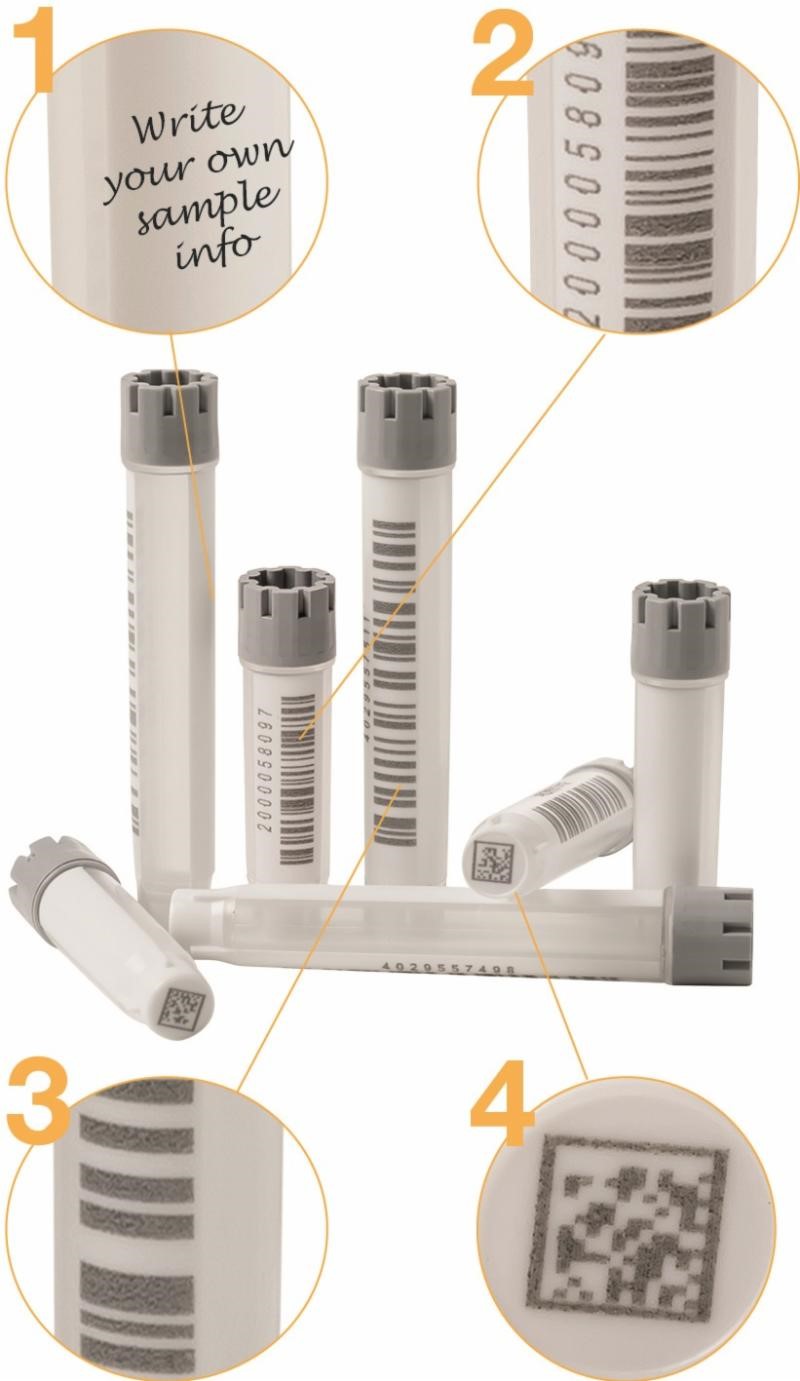 A versatile and unique combination of 4 codes on one tube:
White blank surface to write your own sample info
Numeric human-readable on the tube side wall
1D Barcode on the tube side wall
2D Data-Matrix code on the tube bottom
These innovative tubes are available in smaller pack sizes for a limited time to help you get started or to try hybrid tubes in your process.
Click here for more information on Micronic Tubes.
Click here to order or request a quote.
Promotion Package sizes are available until December 31st, 2018.
Promotion Code MSHT1018.
---
Vector Laboratories - Re-order 1 Product and Get 50% OFF a Second Product You've Never Tried Before
Offer ends November 30th, 2018!

Vector Labs offers a full range of reagents for immunohistochemistry, immunocytochemistry, immunofluorescence, glycobiology, and live cell imaging.
Are there more Vector Labs products you would like to try? Each time you re-order a Vector Labs product between now and the end of November 2018, you can add on a Vector Labs product you have never tried before and receive a 50% discount on that product.
Click here to order or request a quote.
Contact us for help with choosing your new product.
Valid until November 30th, 2018.
Please reference promotion code VECT18NEW at time of order.
50% discount is applicable to the list price and can only be applied to a product that has not been previously purchased by the customer.
---
USA Scientific - Receive a FREE Case Layer4® Comfort Gloves When you Place an Order for $2500 or More of USA Scientific Products
Offer ends November 30th, 2018!

Looking for a glove with dexterity, strength, and comfort? New Layer4® Comfort gloves meet the demanding needs of daily lab work. Manufactured with an advanced process that uses a minimal amount of surfactants, Layer4 Comfort gloves have an improved grip under wet conditions.
100% latex-free with no natural rubber proteins
Low dermatitis potential means sensitive users can avoid the redness and itching of contact dermatitis associated with other formulations of nitrile gloves*
Quality assurance levels meet or exceed federal and ASTM tear and puncture-resistance standards
Non-sterile; passes viral penetration test (ASTM F1671) and is approved for medical use (FDA 510k)
Click here for more information.
Click here to order or request a quote.
Offer valid until November 30th, 2018.
Limit 1 per customer, while quantities last.
Promotion code USL41018.
Cannot be combined with other offers.
*This product has demonstrated reduced potential for sensitizing users to chemical additives. Warning: do not use this product if you have a known allergy to chemical additives.
---
Mirus Bio – Extra 15% OFF Introductory Pricing for Label IT® MFP488 Nucleic Acid Labeling Reagent

Special Introductory Pricing ends December 31st, 2018. We are also offering an additional 15% OFF this introductory pricing to make it even easier for you to try this new product in your lab!
High Photostability – Facilitates longer time for observation and image capture
Widespread Instrument Compatibility – Spectrally similar to fluorescein
Stable at Low pH – Fluorescence is maintained over a broad range (pH 4-9)
Click here for more information on Label IT® Products.
Click here to order or request a quote.
Offer valid until December 31st, 2018.
Cannot be combined with other offers or discounts.
Promotion code MIR488.
---
NEW PRODUCT

Jena Bioscience - XtalTool All-in-One Tool for Sensitive Crystals

The patent-pending XtalTool was developed as a platform for protein X-ray crystallography to be used in all steps from crystallization, ligand soaking and data collection without any direct crystal handling. It is especially interesting for fragile crystals, for which any manipulation might disturb crystal packing and impair diffraction quality.
XtalTools replace regular cover slides used in 24-well hanging drop plates without compromising on optical parameters since crystal growth can be monitored using a regular microscope. The design of the XtalTool permits accurate addition and removal of ligand, fragment and / or cryoprotectant solutions without disturbance of the crystals. Once crystals are prepared to the individual user's needs, the XtalTool can be directly used to collect crystallographic diffraction data at room or cryogenic temperature. Its geometric design allows high compatibility with most synchrotron and in-house beamlines as it shares the standard 18 mm SPINE length of a regular sample holder. The employed crystal supporting material is X-ray translucent and does not interfere with diffraction data collection.

Click here for more information.
Click here to order or request a quote.
---
ANNOUNCEMENTS
Associates of Cape Cod, Inc – Horseshoe Crab Sustainability Project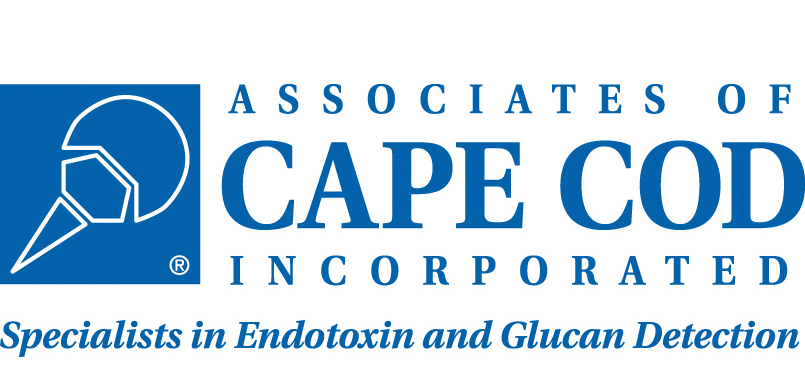 Associates of Cape Cod, Inc. (ACC) is pleased to announce an exciting new initiative aimed at complementing their 45 year history of horseshoe crab conservation. ACC introduces a Horseshoe Crab Sustainability Project that will help ensure a stable supply of horseshoe crabs now and for future generations to come. Working with local regulators and having received a class 1 type 4 aquaculture permit and utilizing a patent pending process, ACC collects HSC eggs, fertilizes, grows and strategically releases horseshoe crabs back into their natural environment. This program only utilizes eggs collected from bait crabs that are sacrificed for the eel, conch and whelk fisheries, extending their genetic legacy for generations to come.
Click here to watch the video. (Link to YouTube)
---
TECHNICAL REPORTS

Vector Laboratories - Use ImmPRESS® Polymer IHC Detection Reagents on Open Automated Staining Platforms

Research labs and core facilities with high IHC work volumes are increasingly evaluating automated staining systems to help augment their processes and reduce labour commitments. These facilities are looking for flexibility in what reagents can be applied to the instruments as the demand for multiplex staining grows, and to meet research requirements with different species, xenograft and transgene tissues, and abnormal or tumorigenic specimens.

Vector Laboratories conducted studies to evaluate the suitability of their ImmPRESS® HRP polymer reagent, ImmPACT® DAB substrate and associated IHC accessory components on three commercially available automated staining platforms. The studies were performed by a contracted independent third-party laboratory to eliminate potential bias, and staining assays were run in parallel with the vendor recommended reagents for each instrument.

Click here to read more.
---
NuGEN - Five-minute Accurate NGS Library Quantification Surpassing qPCR in Simplicity

NuQuant® is a novel library quantification method that combines the benefits of qPCR with the speed and simplicity of fluorometry to accurately measure molar concentrations of NGS libraries. Library quantification with qPCR requires expensive reagents and standards, serial dilutions and a secondary Bioanalyzer® step, all of which add time and variability. NuQuant library quantification provides library molar concentration with a simple fluorescent measurement that does not require serial dilutions, additional reagents or secondary library analysis methods.
NuQuant is integrated with select DNA and RNA sequencing library preparation kits allowing you to generate quantified libraries for balanced pooling and sequencing on Illumina® platforms in a single workflow.
Click here to read more.
---
Anatrace - Cryo-EM is Setting Records in Membrane Protein Structural Biology


For the past two years, Anatrace has been telling us about the profound effect Cryo-EM has had on membrane protein structural biology. This impact has never been more obvious than in 2018, as 43 unique membrane protein structures have already been deposited as a result of using Cryo-EM – most of which are ion channels belonging to the TRP family. Needless to say, the use of Cryo-EM is helping set new records again this year.
To help simplify the ever-expanding Cryo-EM world for you, they have updated their annual compilation table created to reflect the most recent structures of membrane proteins determined by Cryo-EM and the detergents and non-detergent systems used in those experiments. This provides you with greater insight into the novel and functional ways the most common detergents and lipids are being used in Cryo-EM studies.
Click here to read more. (Link to Anatrace website)
---
MJSBioLynx WELL BEING
Doctors Can Soon Prescribe Visits to Montreal Museum of Fine Arts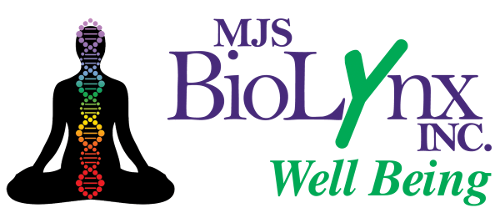 "The Montreal Museum of Fine Arts announced Thursday that as of Nov. 1, physicians who are members of Médecins francophones du Canada will be able to send patients on visits to the MMFA, allowing patients, accompanied by caregivers or family members, to enjoy the health benefits of a free trip to see some art. The museum says the one-year pilot project is the first such initiative in the world."
Click here to read more. (Link to Montreal Gazette)
Click here to visit the MJSBioLynx Well Being website.