E-Lynx Newsletter
October 2018
Dear Researcher,
We are pleased to present the e-Lynx, a newsletter devoted to keeping our customers up-to-date on new technologies, our new products, suppliers, activities and promotions.

Promotions
New Products
New Videos
Announcements
Technical Reports
Survey
MJSBioLynx Well Being
---
PROMOTIONS

Vector Laboratories – Re-order 1 Product and Get 50% OFF a Second Product You've Never Tried Before
Vector Labs offers a full range of reagents for immunohistochemistry, immunocytochemistry, immunofluorescence, glycobiology, and live cell imaging.
Are there more Vector Labs products you would like to try? Each time you re-order a Vector Labs product between now and the end of November 2018, you can add on a Vector Labs product you have never tried before and receive a 50% discount on that product.
Click here to order or request a quote.
Contact us for help with choosing your new product.
Offer valid until November 30th, 2018.
Please reference promotion code VECT18NEW at time of order.
50% discount is applicable to the list price and can only be applied to a product that has not been previously purchased by the customer.
Cannot be combined with other offers or discounts.
---
NEW PRODUCTS

Micronic - 2.00mL and 3.00mL Tubes with External Thread Hybrid
The new tubes in 48-format guarantee sample traceability, optimize working volume and increase overall sample storage efficiency.
Sample traceability
The transparent part of the tube walls enable easy visual checking of the sample, while the 4 coding concepts guarantee sample traceability. Samples can be identified with the 2D Data-Matrix, 1D barcode, numeric human readable or by the written codes on the white surface of the tube. The unique combination of coding concepts, and the dimensions of the tubes, make the Hybrid tubes extremely versatile. The tubes are compatible with ANSI / SLAS format racks, standard cryo boxes, automated stores and liquid handlers.
Working volume
Externally threaded tubes also allow for a higher volume of material to be stored inside, which means that sample tubes can hold more while occupying the same amount of storage space. Compared to traditional cryo vials of similar dimensions, the 2.00ml and 3.00ml tubes provide 30% - 55% more working volume. The optimized working volume of the tubes increase the storage capacity of manual freezers and automated stores.
Click here for more information.
Click here to order or request a quote.

---
USA Scientific – Layer4® Comfort gloves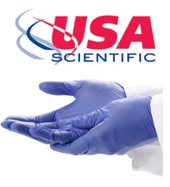 Looking for a glove with dexterity, strength, and comfort? New Layer4® Comfort gloves meet the demanding needs of daily lab work. Manufactured with an advanced process that uses a minimal amount of surfactants, Layer4 Comfort gloves have an improved grip under wet conditions.
100% latex-free with no natural rubber proteins
Low dermatitis potential means sensitive users can avoid the redness and itching of contact dermatitis associated with other formulations of nitrile gloves*
Quality assurance levels meet or exceed federal and ASTM tear and puncture-resistance standards
Non-sterile; passes viral penetration test (ASTM F1671) and is approved for medical use (FDA 510k)

Click here to order or request a quote.
*This product has demonstrated reduced potential for sensitizing users to chemical additives. Warning: do not use this product if you have a known allergy to chemical additives.
---
Heathrow Scientific – MagFuge® Magnetic Stirrer and Centrifuge in One Unit
This design innovation enables a substantial cost and bench top space savings for laboratories by having two pieces of equipment in one
Easy to use with a digital display, one button programming and tool free rotor exchange
Stay focused in the lab with ultra-quiet operation
Reduce down-time with a reliable unit you can trust with 3-year warranty
Community Design No. 003515337-0001-0002 Euro. Pat. App. 3 246 088
US Design Patent No. D814,045

Click here for more information.
Click here to order or request a quote.
---
NEW VIDEO

Mirus Bio – Recorded Webinar: Transfections That Don't Suck Webinar
Learn how to increase your transfection efficiency and reduce toxicity. If you are a novice or veteran, we provide essential tips to help you get the most from your transfections.
Click here to watch. (Link to YouTube)
---
ANNOUNCEMENTS
Meet our New Inside Sales and Technical Support Specialist
We are please to announce the appointment of Ms. Carolane Rheault as our new Inside Sales and Technical Support Specialist.
Carolane completed a B.Sc. in Biology with a minor in Psychology from the University of Ottawa in May 2018. Over the course of her program, she was involved with multiple volunteer organisations that gave her the opportunity to work with children with special needs, assist trained veterinarians in the field in Central America, and help conservation efforts in Ottawa.
Carolane will be pleased to assist you; she can be reached toll free at 1-888-593-5969 ext. 312 or by email at carolaner@biolynx.ca.
---

Our 2019 Calendar is Coming Soon!
Our lynx calendar is back for 2019! We've hunted out some of the cutest feline images to grace the walls of your lab for another year.
Contact us to request your copy.
---
TECHNICAL REPORT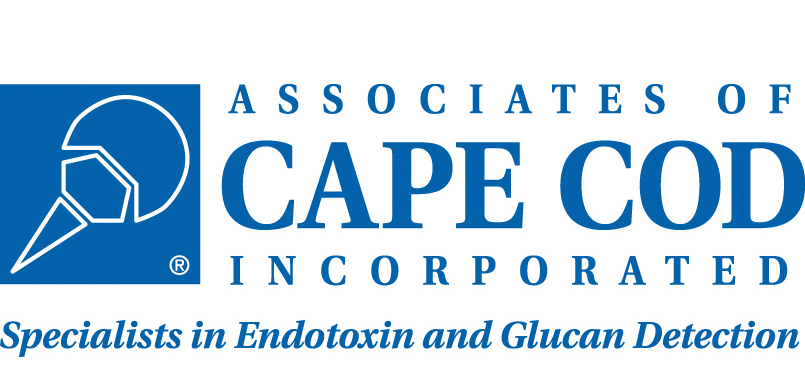 Associates of Cape Cod - Low Lipopolysaccharide Recovery versus Low Endotoxin Recovery in Common Biological Product Matrices
Low endotoxin recovery (LER) was ­first described publicly at the PDA Annual Meeting in Orlando Florida, in April 2013 but the phenomenon has been observed by pharmaceutical scientists for years, mostly as classical "inhibition" during sample qualification testing.
The U.S. Food and Drug Administration (FDA) Guidance for Industry Pyrogen and Endotoxin Testing: Questions and Answers was published in 2012. The third question posed by the FDA in the guidance pertains to establishing the stability of endotoxins in products. The FDA's response to this question was: "The ability to detect endotoxins can be affected by storage and handling. Firms should establish procedures for storing and handling (which includes product mixing) samples for bacterial endotoxins analysis using the laboratory data that demonstrates the stability of assayable endotoxins content. Protocols should consider the source of the endotoxin used in the study, bearing in mind that purified endotoxins might react differently from native sources of endotoxins."
Click here to read more.
---
Vector Laboratories – A Negative Control for IHC That Can be Used to Help Validate Tissue Staining Results
A commonly used negative control is omission of the primary antibody. While this control addresses whether the secondary detection reagents are a source of staining, inadvertent binding of the primary antibody to the tissue can occur. Various tissue elements such as Fc receptors and charged molecules may bind the primary antibody non-specifically. Simply omitting the primary antibody as a negative control would miss potential false positive staining by this means. A few "publication worthy" negative controls for IHC are listed below:
Preabsorption of the primary antibody with the immunogen used to generate the antibody can be employed. The working dilution of the primary antibody and an optimized concentration of the immunogen are incubated together for a period prior to application to the specimen. Lack of staining would indicate specificity of the primary antibody for the target antigen in solution. Positive staining using this method however may indicate lack of specificity of the primary antibody and/or the primary antibody is being bound by tissue elements. To rule out the latter, this control can be used in combination with suggestion No.2 below. Note that adsorption controls are not always feasible or practical depending on the cost or source of the immunogen.

Use of an isotype control (e.g. "non-immune" mouse IgG), matched to that of the primary antibody and applied at the same concentration as the primary antibody, is probably the most widely used negative control. This control addresses whether tissue elements are inadvertently binding immunoglobulin from the same species as the primary antibody, in addition to non-specific binding from the secondary detection reagents. In most cases use of a sub-class of isotype immunoglobulin (e.g. mouse IgG2a or IgG2b) is not required. Note that use of pre-immune immunoglobulin, obtained prior to immunization, could also be used. However, it is very unusual for commercial vendors to offer pre-immune immunoglobulin.

Substitution of the primary antibody with an "irrelevant" antibody is also a suitable negative control. The term "irrelevant" refers to a primary antibody of the same isotype as the specific primary antibody (i.e. mouse IgG), and applied at the same concentration, that is known not to bind to a target in the tissue specimen. An example would be using an anti-cytokeratin antibody on smooth muscle tissue. As with negative control No. 1 above, lack of staining indicates tissue elements are not binding this isotype of immunoglobulin.

In some cases, the target antigen can be removed from the tissue specimen as a sort of "knock-out" preparation. Once the target antigen has been removed, the complete assay is run to determine lack of staining. One method to remove the target antigen is using defined enzyme digestion. Examples include use of a collagenase if the target antigen is collagen, or hyaluronidase if the target antigen is hyaluronic acid. Of course, there are limitations to this approach, however, variations of this "deletion" or "knock-out" approach would be valid negative controls.
---

NuGEN – Dynamic Changes in Chromatin Modifications Observed During Early Mouse Development
Early mouse development is a very dynamic process that is intimately regulated by changes in chromatin modifications. In this study, Zylicz and colleagues investigated how epigenetics influences the genome during early embryonic development. Zylicz, et al. performed a comprehensive analysis utilizing Ovation RNA-Seq System V2, Ovation Rapid Library System, Ovation Ultralow Library System, and Ovation Ultralow Methyl-Seq Library System to understand how epigenetics influences transcriptional regulation and chromosomal modifications. Their findings identify two enzymes (EZH2 and G9a) that dramatically affect histone methylation and thus impact cell fate decisions during development.
Click here to read more. (Link to eLife website)
---
SURVEY

NuGEN - Next-Generation Sequencing Survey
We offer NuGEN's range of products to improve NGS Library Preparation. We would like to hear from you to find out more about what is important to you in an NGS Library Preparation Workflow.
NuGEN will soon release new products that use the NuQuant™ Library Quantitation method that enables users to measure the molar concentration of NGS libraries quickly and accurately. NuQuant™ will be available on NGS library preparation kits that enable enzymatic fragmentation and PCR-Free workflows.
Please complete the survey below and we will send you a quote for 60% off the list price of an 8 reaction kit for a NuGEN Celero™, Celero™ PLUS, Universal PLUS or PCR-Free workflows. If you like it and purchase the 32 reaction kit, we'll give you a discount for the amount you paid for the 8 reaction kit.

Click here to take our short survey!
---
MJSBioLynx WELL BEING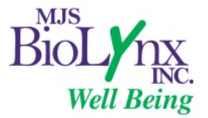 Mindfulness Exercises: How to Be Present in the Moment
"Our attention is increasingly being eaten up by technology. We barely notice that our time is being consumed not only by reading and writing texts and emails, but also perusing social media, reading the news, and watching videos in many, if not most, of our spare moments. So how do we switch our attention away from technology and instead be more mindful? One way is to make mindfulness exercises a part of your routine."
Click here to read more (Link to Psychology Today Website)