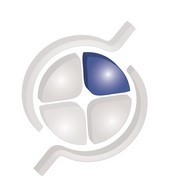 Histone H2AZ.1, Recombinant Human
Supplier: EpiCypher
Storage Conditions: Stable for 6 months at -80°C from date of receipt. For best results, aliquot and avoid multiple freeze/thaws.
Product Description
Recombinant human histone H2AZ.1 (H2A.Z; H2AFZ; P0C0S5) expressed in E. coli and purified by FPLC. Histone variants H2AZ.1 and H2AZ.2 (H2A.V; H2AF.V; Q71UI9) differ by three amino acids and are incorporated into a subset of nucleosomes in place of canonical histone H2A. H2AZ is implicated in diverse functions ranging from transcriptional regulation, chromosome transmission and DNA damage repair. H2AZ has a dedicated deposition machinery (the SWR-C ATPase) and is acetylated by the KAT5/TIP60 complex.
Resources
Product Options
Product Number
Description
Package Size
List Price (CAD)
EP150305
Histone H2AZ.1, Recombinant Human
100 µg

CA$191.40

Add to Cart
List Prices are displayed.
Please register or log-in to the site to view your organization's prices, or please add the products to your cart and click the "Request a Quote" button to receive price and availability information (include quantities for each product and indicate either a one-time purchase or your annual usage.)