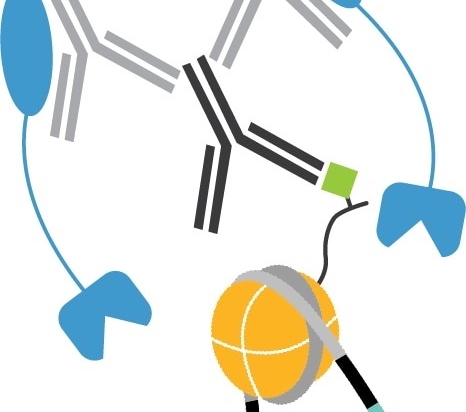 CUTANA™ pAG-Tn5 for CUT&Tag
Supplier: EpiCypher
Storage Conditions: Stable for one year at -20°C from date of receipt. The protein is not subject to freeze/thaw under these conditions.
Product Description
Recombinantly produced in E. coli, CUTANA pAG-Tn5 for CUT&Tag is a fusion of Proteins A and G to Transposase Tn5. This construct is useful in performing Cleavage Under Targets and Tagmentation (CUT&Tag). The active dimer of Transposase Tn5 is charged with Illumina adapters and ready to be used immediately in CUT&Tag. CUTANA pAG-Tn5 does not contain an epitope tag, which makes it compatible with tag-mediated CUT&Tag (e.g. FLAG, HA, TY1, etc.).
Resources
Product Options
Product Number
Description
Package Size
List Price (CAD)
EP151017
CUTANA™ pAG-Tn5 for CUT&Tag
50 reactions

CA$1,198.00

Add to Cart
EP151117
CUTANA™ pAG-Tn5 for CUT&Tag
250 reactions

CA$4,429.00

Add to Cart
List Prices are displayed.
Please register or log-in to the site to view your organization's prices, or please add the products to your cart and click the "Request a Quote" button to receive price and availability information (include quantities for each product and indicate either a one-time purchase or your annual usage.)