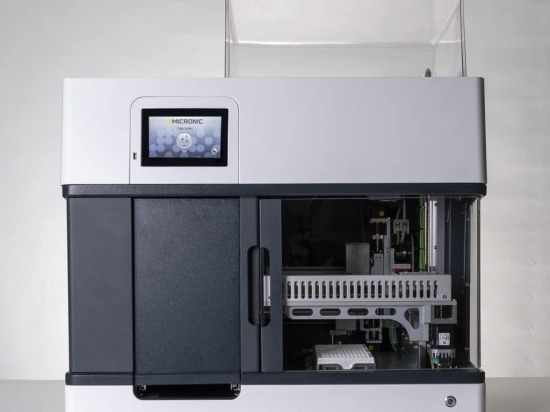 Micronic Tube Handler HT700
Product Description
Small footprint: due to the unique 'cassette' design, the Tube Handler HT700 has a small footprint and a large capacity (24 source racks / 1-3 target racks) compared to other handlers where racks are placed side by side on a platform.
Speed: by making use of cassettes instead of a platform there is a minimum distance between the sample to be taken and the target rack. This makes sorting faster.
Safety: the unique closed system guarantees the safety of the user.
Compatibility: the device is compatible with other brands of sample storage tubes and there are possibilities for a customized device (contact us for more information). It can be used as a stand-alone device or it can be made compatible with LIMS systems.
Resources
Product Options
Product Number
Description
Package Size
List Price (CAD)
MSMP35500
Micronic Tube Handler HT700 (pick and place + 2D reading)
Each

CA$64,902.00

Add to Cart
List Prices are displayed.
Please register or log-in to the site to view your organization's prices, or please add the products to your cart and click the "Request a Quote" button to receive price and availability information (include quantities for each product and indicate either a one-time purchase or your annual usage.)