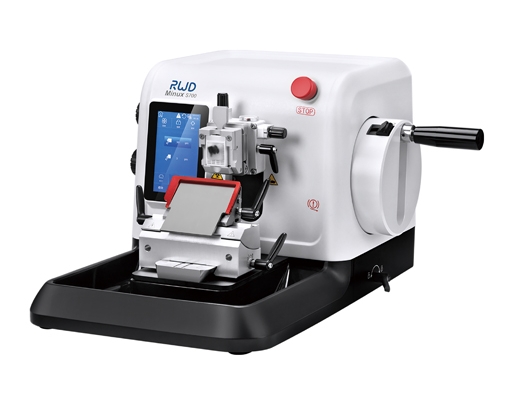 Minux® S700A Rotary Microtome
Product Description
Used both in automatic and semi-automatic mode, S700A paraffin rotary microtome enables you to cut sections precisely, safely, and easily, while assuring maximum flexibility of use. If working with delicate specimens (brain samples, for example) the system will provide reproducible, thin, serial sections of maximum quality each time.
Product Options
Product Number
Description
Package Size
List Price (CAD)
RWDS700A
Minux® S700A Rotary Microtome
Each
--
Add to Cart
RWDPB1
Microtome Blades. For Rotary Microtome and crostats use.
PK50
--
Add to Cart
List Prices are displayed.
Please register or log-in to the site to view your organization's prices, or please add the products to your cart and click the "Request a Quote" button to receive price and availability information (include quantities for each product and indicate either a one-time purchase or your annual usage.)