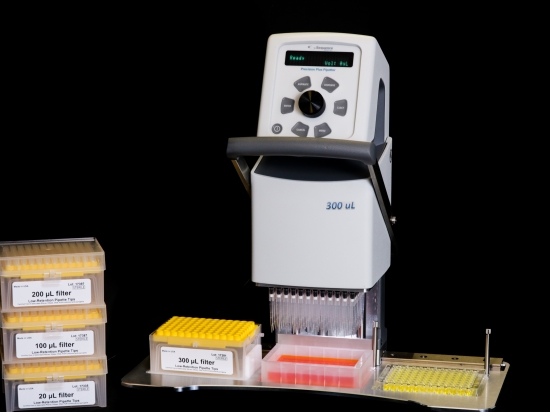 Precision Series Plus Pipettors
Special Offer:
Take advantage of Special Pricing until September 30, 2021! No promotion code required.
Product Description
For use with Universal Tips
Dispensing Volumes: 5-300µL (SEQPLUS300), 1.0-25.0µL (SEQPLUS25)
Enhanced motor control for acceleration and deceleration
Six pipetting speeds and custom speed control settings
Ergonomic large comfortable handle grip
Improved programmability by adding extra commands and 4x memory
LED Lighting- dimmable directly over pipette tips
Compact, will easily fit into a fume hood
Lightweight, only 22 pounds
Two year warranty
Resources
Product Options
Product Number
Description
Package Size
List Price (CAD)
SEQPLUS300
Precision Series Plus Pipettor 300µL
Each

CA$14,444.00

Add to Cart
SEQPLUS25
Precision Series Plus Pipettor 25µL
Each

CA$14,444.00

Add to Cart
List Prices are displayed.
Please register or log-in to the site to view your organization's prices, or please add the products to your cart and click the "Request a Quote" button to receive price and availability information (include quantities for each product and indicate either a one-time purchase or your annual usage.)