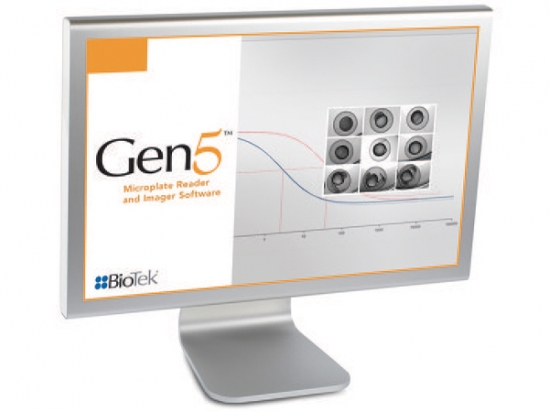 Gen5™ Secure Software for the ELx808™
Product Description
Designed by engineers focused on microplate instrument technology for microplate users, Gen5™ works the way you do. Gen5™ Secure Software is customized, 21 CFR Part 11 compliant software for the ELx808™ Incubating Microplate Reader. Gen5's contemporary interface provides easy access to all major functions of the software including reading parameters, plate layout, data reduction, on-line help wizards, tutorials and Associates of Cape Cod's endotoxin specific assay protocols.
Product Options
Product Number
Description
Package Size
List Price (CAD)
SK5320500
Gen5™ Installation Qualification Package. Package includes thorough procedures to allow a user to perform installation.
Each

CA$647.00

Add to Cart
SKPQPE
Product Qualification Package, ELx808™
Each

CA$1,297.00

Add to Cart
SKGEN5
Gen5™ Secure Software. Compliant, Microplate Software; Data collection and analysis.
Each

CA$7,131.00

Add to Cart
List Prices are displayed.
Please register or log-in to the site to view your organization's prices, or please add the products to your cart and click the "Request a Quote" button to receive price and availability information (include quantities for each product and indicate either a one-time purchase or your annual usage.)