MJSBioLynx is a fast-growing Canadian owned distribution company that is dedicated to offering Canadian Life Scientists a strong, dependable source of quality products combined with excellent customer service. Our employees are our biggest asset and our policy is to treat them as such. From the moment you walk in, you will be part of an active project team. MJSBioLynx encourages and promotes creativity, innovation and leadership from each individual. With these qualities as a foundation, MJSBioLynx offers a dynamic setting, which allows each employee to be a part of the solution - a product of the collaboration of many minds.
In addition to a highly interactive and stimulating work environment, MJSBioLynx also provides competitive salaries and benefits. MJSBioLynx is an equal opportunity employer and promotes diversity throughout its workforce.
Sincerely,
Cherin McKend,
President, MJSBioLynx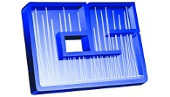 Bilingual Order Desk / Office Clerk
Our sister company Chromatographic Specialties Inc. is now hiring:
Bilingual Order Desk / Office Clerk
Full Time: Monday to Friday, 9:00 am to 5:00 pm
Chromatographic Specialties Inc. is the local leading supplier of chromatographic products to the Canadian Scientific community. We are a well established Canadian company whose 55 years of success has been fully built on providing excellent Customer Service.
Key responsibilities will include being an active member of our order desk and quotation team, arranging and processing customer returns, provide assistance to our shipping department as well as helping with other day to day administrative tasks.
The successful applicant will possess the following qualifications and skills:
Bilingual - Fluent in English and French

College diploma or Grade 12 education with a minimum of 2 years customer service experience.

Excellent interpersonal, organizational, decision making and communication skills (written and verbal)

Knowledge of Microsoft Office – specifically Word, Excel and Outlook

Able to work independently

Must show initiative and be a strong team player
If this position is of interest to you, please submit your cover letter and resume to: resumes@chromspec.com; Attention: Order Desk / Office Clerk
We appreciate and thank all applicants in advance.
Only successful candidates will be contacted for an interview.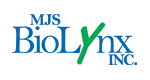 Future Career Opportunities
If you would like to apply for future opportunities, please send your resume and cover letter to:

MJSBioLynx Inc.
PO Box 1150, 300 Laurier Blvd.
Brockville, Ontario, K6V 5W1
Fax: 613-342-1341
Email: cherinm@biolynx.ca
We appreciate and thank all applicants in advance. However only those selected for an interview will be contacted.