MJSBioLynx is a fast-growing Canadian owned distribution company that is dedicated to offering Canadian Life Scientists a strong, dependable source of quality products combined with excellent customer service. Our employees are our biggest asset and our policy is to treat them as such. From the moment you walk in, you will be part of an active project team. MJSBioLynx encourages and promotes creativity, innovation and leadership from each individual. With these qualities as a foundation, MJSBioLynx offers a dynamic setting, which allows each employee to be a part of the solution - a product of the collaboration of many minds.
In addition to a highly interactive and stimulating work environment, MJSBioLynx also provides competitive salaries and benefits. MJSBioLynx is an equal opportunity employer and promotes diversity throughout its workforce.
Sincerely,
Cherin McKend,
President, MJSBioLynx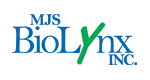 Inside Technical Sales Representative
Job Description
• Follow up with customers (e.g. samples, literature, quotations, sales leads, tradeshows, selected rush deliveries)
• Contact new customers with a welcome/thank you letter and phone call.
• Generate and qualify leads as required. Search for new customers.
• Assist in Technically supporting our products, answering customers questions, finding solutions to their needs.
• Attend customer visits, minishows and tradeshows if required.
• Manage and update our customer database. Review contact information to ensure that it is current.
• Co-ordinate trial products and demo unit requests.
• Work on special projects and duties related to Marketing and Sales.
• Assist on order desk and quotations department as required.
Qualifications
• Bachelor or Master's of Science degree
• Lab experience is an asset
• Bilingual (French and English) is an asset
• Social Media, You Tube, Marketing, experience and/or knowledge is an asset
Skills Required
• Time management and organizational skills
• Excellent verbal and written communication skills
• Flexible and Team Oriented
• Positive and Cooperative Attitude Essential
• Results and Goals Oriented - Ability to perform and get the job done.
• Ability and desire to travel as required
If you are interested, please submit your resume to Steve McKend (stevem@biolynx.ca)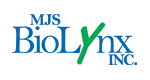 Future Career Opportunities
If you would like to apply for future opportunities, please send your resume and cover letter to:

MJSBioLynx Inc.
PO Box 1150, 300 Laurier Blvd.
Brockville, Ontario, K6V 5W1
Fax: 613-342-1341
Email: cherinm@biolynx.ca
We appreciate and thank all applicants in advance. However only those selected for an interview will be contacted.