E-Lynx Newsletter
August 2018
Dear Researcher,
We are pleased to present the e-Lynx, a newsletter devoted to keeping our customers up-to-date on new technologies, our new products, suppliers, activities and promotions.
Product Announcement
Promotions
New Products
New Videos
Technical Reports
MJSBioLynx Well Being
---
Product Announcement
Vector Laboratories - Lectins Now Screened by the National Center for Functional Glycomics (NCFG)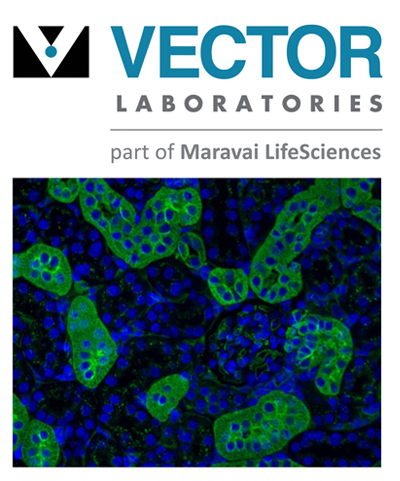 The National Center for Functional Glycomics (NCFG), with the support of the NIH Common Fund for Glycosciences, will be screening a selection of Vector Labs' lectins. Using the Consortium for Functional Glycomics (CFG) glycan arrays, the NCFG analyzes the glycan specificity of each of our lectin lots, and provides these detailed lectin-glycan binding data on the NCFG website. The goal of this NCFG project is to support rigorous and reproducible glycobiology experiments.
These data provide uniquely valuable insights into glycan structures on the glycoproteins you are studying:
Binding specificity of each lectin, for hundreds of glycan structures in the array
Data tabulated and conveniently summarized as a binding array, with peak height indicating degree of binding for each glycan
Specific and detailed data on carbohydrate structure
Lot-specific data—for confidence in the reproducibility of your binding data
Visit the NCFG website for more information on this validation data.
Click here for more information on Lectins.
Click here to order or request a quote.
---
Promotions

Micronic - Save 20% OFF Micronic Tissue Tube Trial Packs
Micronic 2D Coded Tissue Tubes are specifically designed to standardize and automate a tissue sample storage workflow.
The 1.00mL tube can store samples with a maximum size of 0.40 x 0.40 x 0.70 cm. The 3.50mL tube can store samples with a maximum size of 0.95 x 0.95 x 2.40 cm. These externally threaded Tissue Tubes are mainly designed for the storage of fresh frozen tissue samples.
Click here for more information on Micronic Tissue Tubes.
Click here to order.
Offer valid until September 30th, 2018.
Promotion Code MSTT18.
Cannot be combined with other offers or discounts.
---
Vector Laboratories - 2 Special Offers for IHC and IF
VectaSALE !
Save 20% OFF Vector Laboratories' "Vecta" Products for Immunohistochemistry and Immunofluorescence.

PLUS...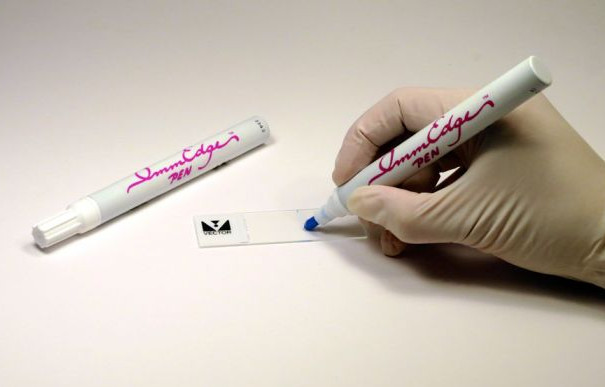 Get a FREE Package of ImmEdge™ Hydrophobic Barrier PAP Pens or ImmPrint™ Histology Pens when You Order $1000 or More of Any Vector Laboratories Products.
Click here for more information.
Click here to order or request a quote.
Offers valid until August 31st, 2018
VectaSale: Promo Code VECTA2018. Cannot be combined with other discounts.
Free Pen Offer: Promo Code VECTPEN18. Customer must order $1000 of Vector products, before taxes, on a single order.
---
USA Scientific - Buy 3, Get 1 FREE on TipOne® Pipette Tips
Excellent Quality at an Affordable Price
Secure, low force fit and accurate delivery
No clarifiers or processing additives
Certified free of detectable RNase, DNase, DNA, and pyrogens
Refillable system saves storage, reduces waste, and is easy to load
For a limited time, Buy any 3 packs of TipOne® Pipette Tips and Get 1 Pack FREE!
Click here for more information.
Click here to order or request a quote.
Offer valid until August 31st, 2018.
Cannot be combined with other offers or discounts.
Free item must be of equal or lesser value. All items must be on the same order.
Promotion Code US0618.
---
New Products
Micronic - Screw Cap Recapper CS700
Developed to improve efficiency, the recapper is ideal to standardize and automate a sample storage workflow. The device is optimal for high throughput workflows and to relieve researchers from repetitive manual labor.
Cycle time: (de)caps a whole rack of 96-, 48-, or 24-well format tubes in 30 seconds
Compatible with other brands of tubes
Operates as a stand-alone unit or in a fully automated environment (API's available)
Precise torque value for optimal sealing quality
Sensor cap detection that enhances process safety for automation
3-year warranty
Click here for more information.
Click here to order or request a quote.
---
New Videos
Mirus Bio - The Simplicity of Electroporation
There are times when chemical transfection may not be optimal for certain applications. Electroporation is a great solution for hard-to-transfect cell types like immune or stem cells or to deliver diverse molecules such as DNA, RNA or protein.
Click here to watch. (Link to YouTube)
---
Technical Reports
Associates of Cape Cod Inc. - Creation of an In-house Naturally Occurring Endotoxin Preparation for Use in Endotoxin Spiking Studies and LAL Sample Hold Time Analysis
American Pharmaceutical Review™ article re-publication.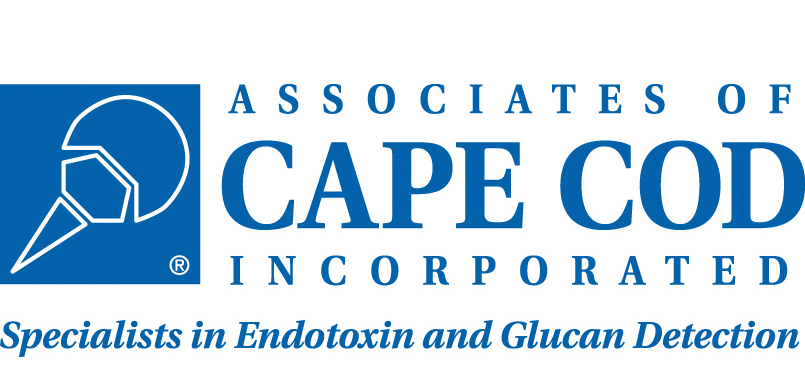 Detection of endotoxin that may be present in biopharmaceutical products is critical to patient safety. Although the endotoxin molecule itself is highly stable, various factors such as matrix composition, storage temperature and container makeup can affect its stability in manufacturing samples that are collected and subsequently assayed for endotoxin content. Pfizer in Andover, MA developed a procedure for creating an in-house naturally occurring endotoxin (NoE) preparation to assess the stability of endotoxins across various matrices, temperatures and containers. The use of NoE provides benefits over using commercially available Control Standard Endotoxin (CSE), such as increased laboratory flexibility and control, and has been used by Pfizer to assess endotoxin stability over time in various matrices and temperatures.
Click here to read more.
---
NuGEN's Allegro Targeted Genotyping: A sensitive and cost-effective sequencing workflow for any genome
Allegro™ Targeted Genotyping allows interrogation of DNA heterogeneity at an industrial scale. By using NuGEN's patented Single Primer Enrichment Technology (SPET) we provide strand-specific readouts of genome sequence, enabling sensitive detection of allele frequency for as many as hundreds of thousands of sites. Our custom panel design process is a complimentary concierge service that will provide designs that meet the specific business or scientific needs of your study. Targeted sequence data are amenable to industry-standard genotyping analysis pipelines. Additionally, we provide the ability to perform genotyping through a cloud analysis platform built for Allegro™ customers. Here, we present a validation study using an oligo panel targeting human SNPs. Reference gDNA with a known allele mixture is used as input into Allegro™; we observe high concordance with known minor-allele frequencies ranging from 5% to 35% (pearson R > 0.98). Our process grants significant cost-reductions compared to whole-genome assays at a price-point comparable to or better than microarray approaches with the fidelity and scalability benefits of Next Generation Sequencing.
Click here to read more.
---
EpiCypher - Why Are Designer Nucleosomes So Important for Epigenetics Research?
Nucleosome substrates are emerging tools for the in vitro study of chromatin epigenetic regulation, with applications from basic chromatin biology research to high-throughput drug screening. The advent of recombinant designer nucleosomes (dNucs) carrying fully defined covalent modifications of the histone proteins (e.g. lysine acylation) or wrapping DNA (e.g. 5' methylcytosine) enables novel or dramatically improved approaches (e.g. reader binding, enzymatic assays, antibody profiling) for next generation chromatin research.
In this post we are going to talk about the minimal thresholds for the assembly and quality validation of these reagents.
Click here to read more. (Link to EpiCypher website)
---
Hycult Biotech - Alpha-1-antitrypsin as Candidate for Treating NAFLD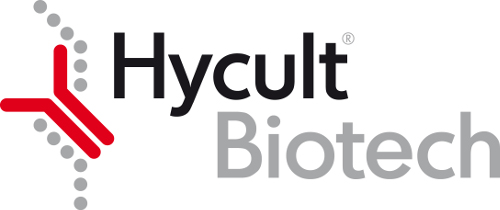 Non-alcoholic fatty liver disease (NAFLD) is the most common liver disease worldwide. Even though underlying mechanisms are not fully understood, pathways responsible for the activation of inflammatory cytokines like TNF and members of the IL-1 cytokine family are key in the development of NAFLD. Recent studies reported that not only the inflammasome-caspase-1 pathway is responsible for the activation of proinflammatory cytokines: neutrophil serine proteases (NSPs) are as well. This opinion article describes new insights about the NSPs as potent cytokine activators that contribute to liver disease progression.
Why Alpha-1-antitrypsin?
Alpha-1-antitrypsin (AAT) is a natural occurring serine peptidase inhibitor produced by the liver of both inflammasome-dependent and independent cytokine activation pathways. It is the most abundant circulating protease inhibitor known. It mainly targets enzymes released by neutrophils, especially neutrophil elastase (NE) but also proteinase 3 (PR3) and Cathepsin G (CG). These NSPs are stored in the azurophilic granules of neutrophils. When neutrophils are activated, NSPs will be released and can activate for example proinflammatory cytokines. In the extracellular matrix AAT can inhibit NSPs and this leads to the inhibition of cytokine activation. A deficit of AAT is responsible for insufficient inhibition of NSPs and thus for inflammation-induced liver diseases. In patients, AAT has already been shown to be a successful therapy in COPD and cystic fibrosis: Administration of AAT in patients with COPD or cystic fibrosis has proven efficient in inhibiting neutrophil elastase activity in the lung function. Since AAT is a potent inducer of IL-1Ra it is a reason to consider that this protein is a good candidate for treating IL-1-mediated diseases.
Summary of Mirea, A et al; IL-1 Family Cytokine Pathways Underlying NAFLD: Towards New Treatment Strategies. Trends in Molecular Medicine 2018; Volume 24, Issue 5, Pages 458-471 .
Click here for the full article. (Link to NCBI website)
---
Technical Report from our Sister Company, Chromatographic Specialties
Knauer - Purifying Proteins Easily Using Ion Exchange Chromatography (IEC)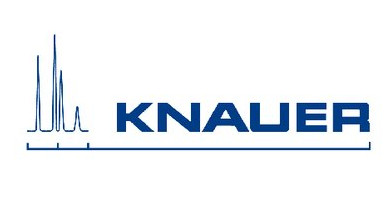 Ion exchange chromatography separates molecules based on the overall charge of the protein. The proteins of interest have a charge opposite to that of the resin. In the case of cation exchange chromatography, proteins have an overall positive charge while binding to a cation exchanger. The initial binding takes place under low ionic strength conditions. Elution is achieved by a salt gradient. By increasing the salt concentration, proteins with a weak positive charge elute first, while at higher salt concentrations, proteins with a strong positive charge elute later. Ion exchange chromatography is frequently used for protein purification. Precise gradient formation is an important parameter for the successful separation of proteins. AZURA Bio Lab System supports all gradient methods including ion exchange chromatography.
Click here to read more.
Knauer products are available to us through our Sister Company, Chromatographic Specialties Inc.
To simplify your purchasing process, Chromatographic Specialties Products can be purchased through MJSBioLynx, and vice versa.
---
MJSBioLynx Well Being
Mindful Movement May Help Lower Stress, Anxiety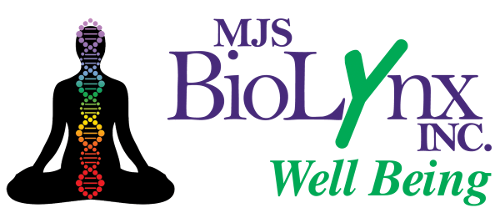 Taking a walk may be a good opportunity to mentally review your to-do list, but using the time to instead be more mindful of your breathing and surroundings may help boost your wellbeing, according to researchers who found that while students reported being less stressed while they were on their feet and moving, they received an even greater benefit when they reported also being more mindful.
Click here to read more. (Link to ScienceDaily website)
How Meditation Saved the Thai Soccer Team Trapped in a Cave
"Moments of crisis can trigger fight-or-flight responses for even the most mindful and centered folks. That's why meditation was key for the Wild Boars, the Thai soccer team that was rescued from a cave this week after catastrophic flooding."
Click here to read more. (Link to MindBodyGreen website)
Click here to visit the MJSBioLynx Well Being website.