New Literature
Matreya – January 2019 Newsletter for Glyco/Sphingolipid Research
In this issue: Interactions of ceramides and proteins; Sulfatides in metachromatic leukodystrophy
Click here to read more.
Matreya – 2019/2020 Lipids Catalogue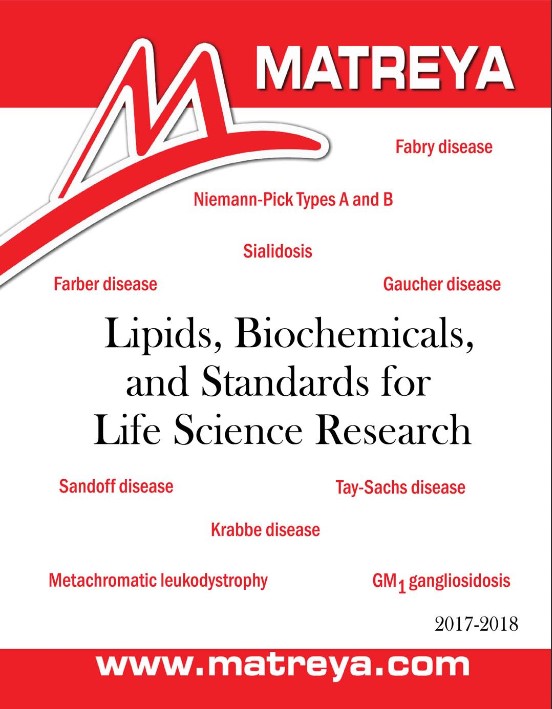 Matreya offers a wide range of high purity lipids to be used as research standards in the biotechnology and pharmaceutical industries.
Click here to view online. (PDF only)
Matreya – August 2018 Newsletter for Glyco/Sphingolipid Research
In this issue: Fucosyl-GM1 is a tumor-associated antigen, O-Acetyl gangliosides in tumor cells, lyso-sphingomyelin as a biomarker for Niemann-Pick Disease, glucosylsphingosine as a biomarker Gaucher Disease.
Click here to view the PDF.